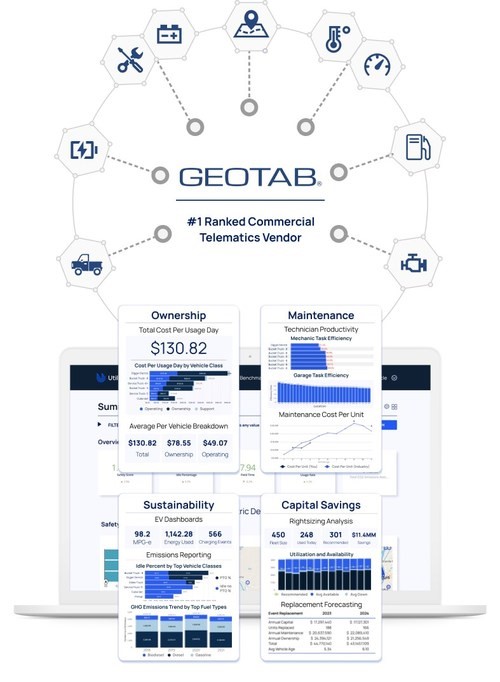 Utilimarc has partnered with Geotab to provide the fleet industry sustainability initiatives and operational efficiencies.  Minneapolis-based Utilimarc, which is already Geotab's largest telematics provider, is expanding to provide its solutions to municipal government fleets, the company said.
The combined solution will allow fleets with access to an analytics platform that integrates Geotab's vehicle and driver data with operational system data, maintenance, charging station, and fuel cards, the company said.  Through the partnership, the Geotab and Utilimarc BI solution will enable utility and government fleets to effectively navigate emissions reduction, preventative maintenance, vehicle replacement and rightsizing initiatives.
The partnership will develop products to address data quality issues from disparate and unreliable fleet management systems; supply chain issues leading to procurement challenges; sustainability and reporting demands; and pricing and costs associated with emerging technologies.
Contact: Dennis Jaconi, djaconi@utilimarc.com, www.utilimarc.com.