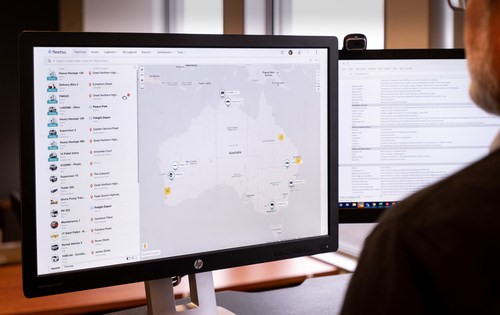 Rand McNally's parent company TELEO Capitol strengthened its connected vehicle ambitions with this week's acquisition of Australia-based Fleetsu.  The parent company will merge Fleetsu with Rand McNally's fleet business.
The merger will allow the companies to offer platform, data, and analytics capabilities for vehicle fleets.  Some of the features offered will be driver location and safety, engine performance, and vehicle efficiency (fossil and electric).
Fleetsu, founded in 2015, has won several global truck and automotive OEM contracts, including Toyota Motor Corp. in Australia.  In 2021, Toyota selected Fleetsu as the platform to launch its Toyota Halo connected fleet management solution.  Other Fleetsu customers include Avis, Budget, and Cummins.
Jakub Felinski, Fleetsu's founder, will become Rand McNally's new chief innovation officer.
Aaron Dannenbring, Rand McNally CEO, was boisterous in a statement about the deal:  "The combination of Rand McNally and Fleetsu creates a world-class connected vehicle powerhouse."
The acquisition also expands Rand McNally's footprint in worldwide long-haul and local fleets, field service companies, government, auto and truck OEMs (both fuel and EV platforms) and vehicle rental fleets, said Joseph Roark, TELEO Capital operating partner and Rand McNally chairman.