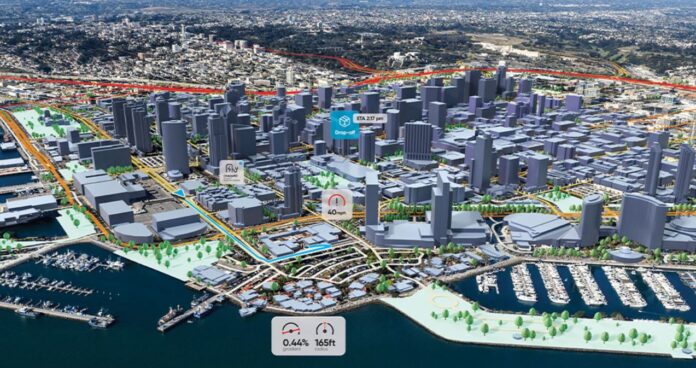 The Linux Foundation has partnered with Amazon Web Services AMZN 0.00 , Meta META 0.00, Microsoft MSFT 0.00 and TomTom [TOM2] to develop an interoperable and open map.  However, industry sources say the announcement fires a shot across the bow of Google Maps GOOG 0.00 in that it is direct competition to a platform that has been dominate in the mapping industry for more than a decade.
The new effort, Overture Maps Foundation, allows companies to contribute their own data as the physical world changes, the companies said in a news release.  In addition to collaborative map building, Overture plans to deliver a global entity reference system, allow for quality assurance processes and define a structured data schema.
"Mapping the physical environment and every community in the world, even as they grow and change, is a massively complex challenge that no one organization can manage. Industry needs to come together to do this for the benefit of all," said Jim Zemlin, executive director for the Linux Foundation, in a statement.
The large partnered tech companies have a vested interested in new, and improved, maps.  They already provide services that include local search and discovery, routing and navigation, logistics, mobility, autonomous driving and data visualization.  However, Overture will spur new map services including augmented reality applications "to deliver rich social, gaming, education, and productivity experiences."
Because Google Maps has held an overpowering role in the industry, such companies as TomTom have been negatively impacted.  For its part, the Dutch mapmaker, which overhauled its maps platform in November, says collaborative mapmaking is central to its strategy.  "The Overture Maps Foundation provides the framework to accelerate our goals," said TomTom CEO Harold Goddijn, in a statement.  "TomTom's Maps Platform will leverage the combination of the Overture base map, a broad range of other data, and TomTom's proprietary data in a continuously integrated and quality-controlled product that serves a broad range of use cases, including the most demanding applications like advanced navigation, search, and automated driving."
Overall, the new entity said its goal is to expand its membership beyond the founding companies to improve map data.  Overture expects to release its first datasets in the first half of 2023.
Contact: Overture Maps Foundation, info@overturemaps.org.