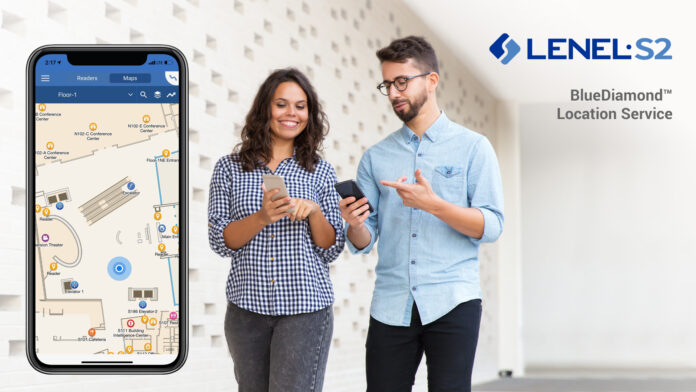 With many stories written about European indoor location companies, particularly during the pandemic, it is interesting to report about a large U.S.-based company's subsidiary launching a service.
LenelS2, part of Carrier Global Corp. [CARR] rolled out its indoor location subscription-based services businesses and other organizations using its BlueDiamond mobile app for smartphones. The location service uses LenelS2's touchless access solutions to allow users to pull up a map to determine indoor location, search for points of interest within a building and have access to turn-by-turn directions.
The location service, part of Carrier's Healthy Buildings Program, allows "credentialed users" to unlock doors with voice commands.  The indoor location service is hardware-agnostic, allowing it to work with such technologies as Wi-Fi, Bluetooth Low Energy and virtual beacons, the company said.
Key Takeaways:
The location service is an extension of LenelS2's advanced security systems as evidenced by the secured voice commands that enable unlocking interior doors.
Target markets include corporate campuses, to entertainment venues, hospitals and convention centers.