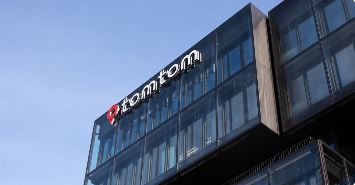 Saying its location technology business and automotive unit showed growth, Amsterdam-based TomTom [TOM2] has announced a return to profit in the first quarter with a profit of $2.88 million.  Analysts had forecasted a loss of 12 million euros.
Citing a worldwide chip shortage coming out of the pandemic, the company, at the same time last year, had posted an operating loss of 19.8 million euros.
"We had a good start to the year, with our location technology business continuing to gather momentum in the first quarter.  Our new TomTom Maps Platform, which we announced last year, will enable us to make further inroads in the enterprise and automotive markets," said TomTom CEO Harold Goddijn, in a statement.  "The new maps will add significant value for our customers and partners as they will provide global coverage, richer attributes, and fast data integration."
Some of the highlights during the quarter include deepening a partnership with SAP to integrate TomTom Maps API with the company's cloud-based HANA Spatial Services offering.  Another highlight was the company's Navigation SDK has been gaining traction in enterprise markets (logistics, fleet, ride-hailing and food delivery).
The company said it double its advanced driver assistance systems (ADAS) installed base to over 10 million automated vehicles. TomTom also sold its equity interest in Cyient Ltd. for 15-million euro.