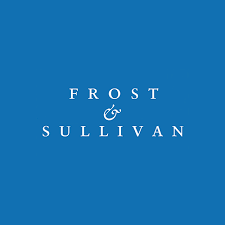 Frost & Sullivan said that 96 percent of Indonesian truck companies are using telematics in their fleets, with communication functions sent over 3G/4G, leveraging real-time information for efficient operation of their fleets.  The commercial vehicle telematics market in Indonesia is growing at a slow rate due to the impact of the COVID-19 pandemic, the company said.
"Indonesian businesses have adopted telematics for various functions with a majority opting for hardware that can communicate and transfer data," said Krishna Chaithanya, senior industry analyst at Frost & Sullivan, in a prepared statement. "Most companies in Indonesia prefer third-party service providers due to ease of solution availability on top of the highly fragmented market with over 30 players. Therefore, the market is ripe for service providers as well as OEMs to leverage growth opportunities in new business models based on industry and consumer needs, geographic expansion into other regions of Indonesia, and strategic partnerships with software companies to build a strong product portfolio."
Key Takeaways:
When selecting a telematics system, the most important criteria are product reliability, its ability to fulfill operational challenges and track real-time data, followed by compliance, safety, and cost-savings.
Telematics solutions are mainly installed in transport (93 percent), transport & logistics (79 percent) and postal & delivery (50 percent) in vehicles that are older than 10 years and operate long distances. The top three usages of vehicle-related features in telematics are vehicle inspection reminder (88 percent), vehicle malfunction alert (86 percent), and vehicle maintenance alert (85 percent).
Currently, 65 percent of companies employ on-demand operation patterns and flexible routes, led by transport and logistics companies.
Currently, 88 percent of companies use telematics solutions as a standard function with set features, while 12 percent are using customized features.
Contact:  Zuzana Zukarnain, Frost & Sullivan, zuzana.zukarnain@frost.com, http://ww2.frost.com.