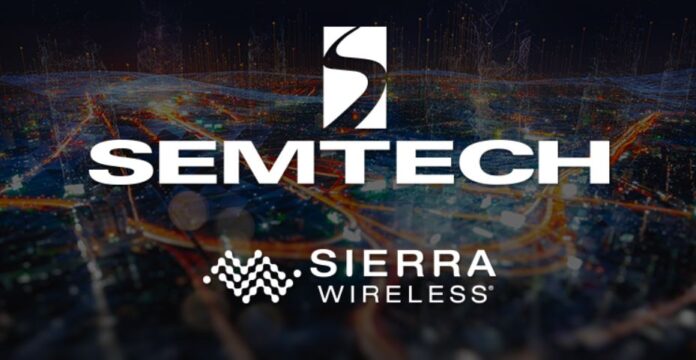 Announcement comes days after Thales IoT business merges with Telit…
Internet of Things solutions provider Semtech Corp. SMTC 0.46%↑ has acquired Canada-based Sierra Wireless SWIR 0.16%↑ for $1.2 billion.  Semtech purchased Sierra Wireless shares at $31 each in an all-cash deal.
The companies say the acquisition combines two big IoT components:  LoRa and cellular.  In addition, Semtech is adding one of the larger location industry companies that offers IoT and GNSS modules as well as robust fleet management services.
The transaction comes a few days after Thales [HO] merged its IoT module business into Telit [TTCN] to form Telit Cinterion.  In that deal, of which Thales owns a 25 percent stake, U.S.-based Telit Cinterion becomes the largest non-China IoT module solution provider, according to Neil Shah, partner with Counterpoint Research.
The Semtech-Sierra Wireless deal allows the companies to focus on logistics and asset management, smart cities, utilities, smart agriculture and other markets.  Complimentary technologies include IoT modules (where Sierra Wireless is a top-10 vendor), gateways, 5G and Cloud services, the company said.
Other transition details:
The companies will operate as independent companies until the transition closes, which is expected at the end of Semtech's fiscal year 2023.
Sierra Wireless will share its second quarter financial results on Aug. 11, 2022.
The deal is expected to double Semtech's annual revenue and add greater than $100 million of high margin IoT Cloud services recurring revenues.
Expected to grow Semtech's IoT SAM 10 times to $10 billion by 2027.
Contact:  Julie McGee, Semtech, jmcgee@semtech.com, www.semtech.com.