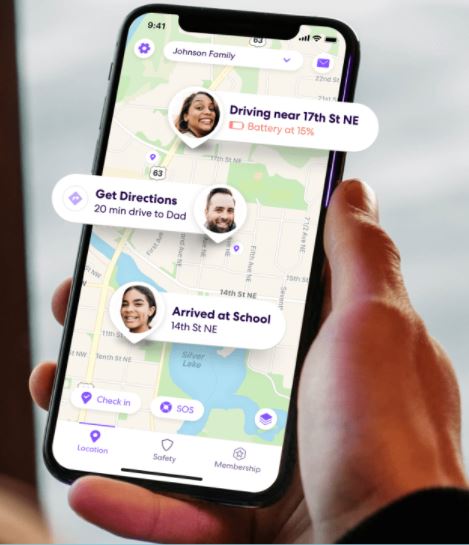 Company Competing With Apple in Personal Tracking Market
Family locator Life360 has announced that it plans to acquire tagging and tracking company Tile for $205 million in a deal that consolidates the companies' location technology on one platform.  The acquisition, which is expected to close in the first quarter of 2022, allows Life360 to compete with such companies as Apple, which launched a $29 AirTag lost item tracker this year.
Life360 says Tile, which is expected to keep its team intact and in place, will continue to operate with its own brand under the leadership of CEO CJ Prober, who will also join the Life360 Board of Directors.
"I have an enormous amount of respect for what the Tile team has built. They are the leader in the finding things category and have built a respected and trusted household name brand," said Chris Hulls, Life360 CEO and co-founder, in a company blog post.  "Tile is in nearly 30,000 retail stores, has established embedded partnerships with dozens of companies, sold more than 45 million Tiles and has over 440,000 total subscribers."
In the blog, Hulls said that his company put the first location-sharing app on the market.  "[W]e had triple digit growth rates after Apple entered our space," he said.
A transaction this big indicates location and tracking isn't just about GPS/GNSS-based systems, particularly for the consumer market.  However, Life360 earlier this year acquired cellular and GPS location device maker Jiobit for $37 million, saying it wanted to expand to other tracking markets, including young children and pets.
Life360 says the acquisition will allow users to tap into Life360's mobile app, which features driving safety and location sharing, and leverage Tile's Bluetooth-enabled trackers.
Key Takeaways:
Life360 expects its network has 33 million smartphone users to grow by 10 times with the Tile acquisition.
The acquisition will accelerate both companies' international growth plans—allowing Life360 to have access to more than 27,000 brick and mortar stores where Tiles are sold (and 1 million third-party devices where Tile technology has been activated).
Increase Life360's subscription base by 45 percent to 1.6 million users.
Credit Suisse and Code Advisors acted as Life360's joint financial advisers. DLA Piper and Orrick, Herrington & Sutcliffe LLP acted as Life360's legal advisers. Jefferies LLC served as financial advisor to Tile and Fenwick and West LLP served as Tile's legal adviser.
Contact: Kat Eller Murray, for Life360, (415) 684-8528, kat@roamcomms.com, life360.com.