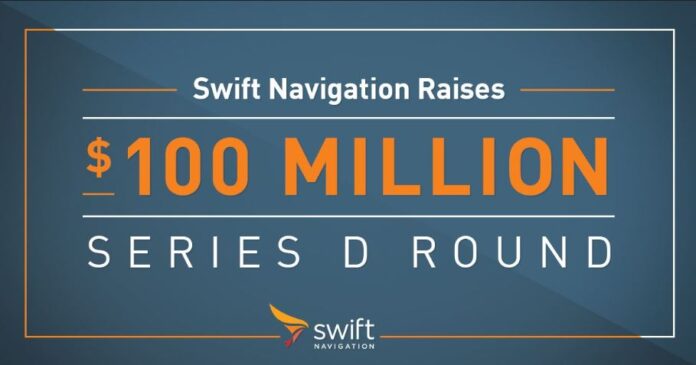 Company has raised a total of $200 million to expand into ADAS, autonomy, industrial machine control and commercial transportation markets.
Swift Navigation has announced that it completed a $100 million Series D financing round that was led by SK Inc. and Potentum Partners and existing investors New Enterprise Associates, Eclipse Ventures and EPIQ Capital Group.
The Series D Round included new investors: FM Capital, OVN Capital, TELUS Ventures, TWM Venture Co., Buckley Ventures, Schox Venture Capital and unnamed independent investors. To date, the company has raised more than $200 million in funding.
"We're going to use the money to fund large scale customer deployments in automotive, mobile, and mass market industrial applications. We already have the best performing corrections service with coverage across US, EU, and select parts of Asia, but will be expanding new geographies in support of universal precise positioning to unlock the next generation of navigation applications," said Swift CEO Tim Harris.
San Francisco-based Swift's core markets include precise positioning technology for automotive ADAS and autonomy, industrial machine control, commercial transportation, mobile and emerging mass-market applications.
Earlier this week, Swift said its Skylark GNSS service scored high against competitors (see table below) in an independent study from industry expert Mike Horton, who focused on providers covering the continental United States—rather than survey-grade networks.
Swift said since its Series C Round of financing, the company has expanded coverage, particularly in applications that require higher levels of autonomy.  The company said it's now "powering several of the largest automotive and commercial vehicle fleets on the road today."