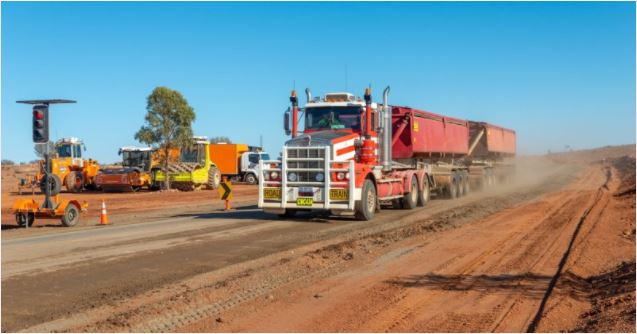 Hexagon's Autonomy & Positioning and Mining divisions have announced the development of an automated road-train solution with Australia's Mineral Resources Limited (MRL), a mining services company.
The Hexagon product, to be deployed on MRL's long-range haulage fleet, will integrate drive by-wire technology with an autonomous management system to guide vehicle movement in road-train haulage. The company said that the automated road-train solution, which focuses on safety, productivity and sustainability for MRL operations, will be phased in over the next two years.
The companies believe that automation will change the safety and economics of mining.  These challenges include commodity prices and labor shortages, the companies say.  These efficiencies will go beyond mining and benefit other bulk haulage in off-road industries, the companies say.
The announcement follows a successful proof-of-concept completed with the specific economic constraints of iron ore and other bulk commodities, the companies said.
Contact: Jessica Fielding, Hexagon's Autonomy & Positioning, (403) 919-3388, Jessica.fielding@hexagon.com.