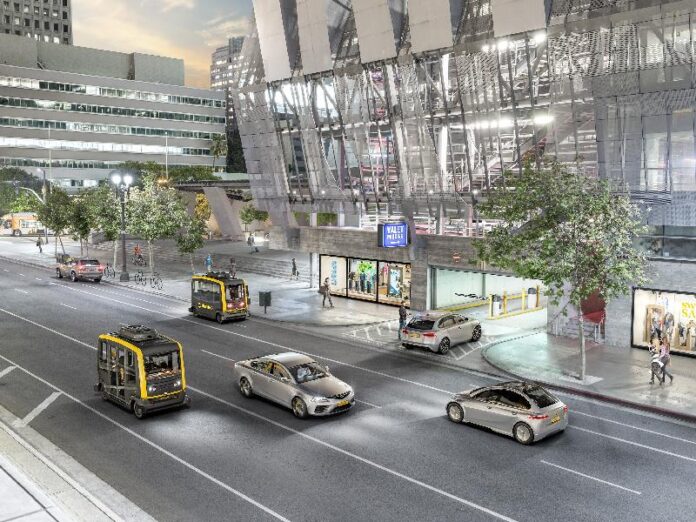 This week's ITS America's Annual Meeting in Charlotte, N.C., featured a number of private companies exhibiting connected and autonomous vehicle solutions that were predominately tailored to city and state governments.
Fleet telematics giant Geotab, with access to one of the world's largest organically grown transportation datasets, was at ITS America to tout the benefits of its Altitude platform.  The Altitude platform unlocks the "why" behind a city or state's traffic, said Geotab's Nathaniel Veeh, Shared Mobility business development manager.
"We've built our Altitude platform to unify trip context and volume to produce industry-leading transportation insights without the need for costly ITS infrastructure deployments," he said.  "State or local DOTs, MPOs, and cities can understand contextualized patterns of people and goods movement within their respective jurisdictions and create safer, more efficient road infrastructure."
Veeh contends that the government market has always been an important focus for Geotab, with ITS as a natural extension.  "We are particularly focused on streamlining the movement of goods and services in these geographies, and unlocking value for our government customers," he said.  "We truly believe that we can make the cities and towns that we all live in better, which is a focus across all our lines of business."
In addition to transportation infrastructure products, a number of companies were tailoring Lidar systems to government programs and applications.  Continental [CTTAY] displayed its HRL131 long-range LiDAR, for passenger cars, that it developed with AEye [LIDR].
For its part, AEye is offering the 4Sight M adaptive LiDAR that enables government customers to amplify the pulse energy when they need it—whether in adverse weather or to get more range, said Akram Benmbarek, AEye vice president of business development and strategic initiatives.
Benmbarek said AEye 4Sight's ability to detect both vehicles and pedestrians at relatively long ranges, and adverse weather conditions, set it apart from first generation LiDAR sensors.
Government applications for AEye's LiDAR, which is commercially available with an automotive-grade product due in 2024, include missile defense and drone detection; autonomous vehicles; ITS and smart mobility infrastructure; and security.
AEye was founded eight years ago by technology expert Luis Dussan, who wanted to provide a military-grade LiDAR system for less than $500.  The company, now publicly traded on Nasdaq, has doubled in size this year and has hired executives from Velodyne, Cepton, Sense Photonics, and Valeo.
Another company at ITS America, Seoul Robotics, launched Endeavor, a LiDAR perception system.  Endeavor can connect as many as eight 32-beam rotating sensors at one time, capturing a surface area of more than 50,000 square meters, the company said.