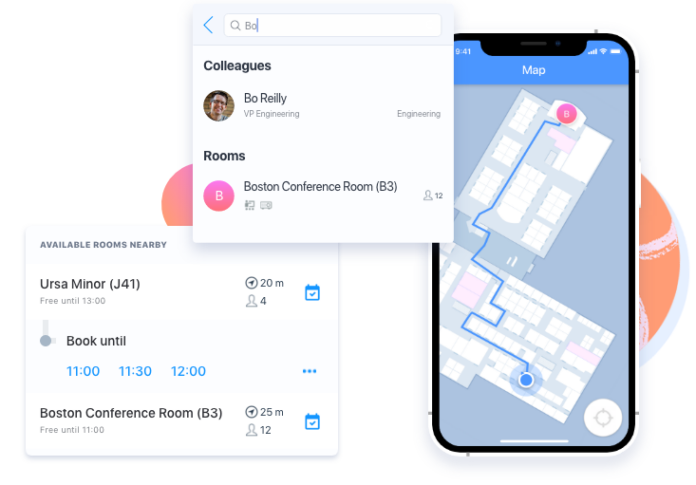 Verizon [VZ] has acquired Senion—expanding the company's precise positioning offerings to include indoor wayfinding and geofencing, among other features.
Senion's indoor positioning platform offers machine-learning fusion technology to deliver sub-meter accuracy for precise position and navigation of indoor areas, the company said.  The company's indoor platform has been installed in factories and malls to allow customers to locate and assess the movement of people machines and IoT-capable equipment.
"Sensor fusion and indoor positioning are foundational components for these next-generation capabilities," said Verizon's Jeff Frantz, Location Technology executive director, in a statement.  Frantz said that Verizon will use Senion's technology within its 5G platform.
Senion, headquartered in Linkoping, Sweden, and San Francisco, said its employees have joined the Location Technology team within Verizon New Business Incubation.  The new unit's goal is to scale new automation businesses via 5G.
In April, Verizon announced it had launched a real-time kinematics service called Hyper Precise Location (HPL) in more than 100 major U.S. markets.  The company's location capability is offered nationwide as software as a service (SAAS).  HPL, offered through Verizon's ThingSpace platform, can be coupled with the company's 5G Edge capabilities, the company said.
Key Takeaways:
Senion, a major player in indoor positioning and navigation, customers include Ericsson, Dubai Mall, Mall of Americas and others.
Senion's Indoor Positioning System has been installed at 300 locations globally.
Verizon's decision to add indoor location and navigation to its customer offerings is another indication that this market is growing.
Contact:  Erica Dilk, Verizon, (720) 483-4341, Erica.Dilk@verizon.com.