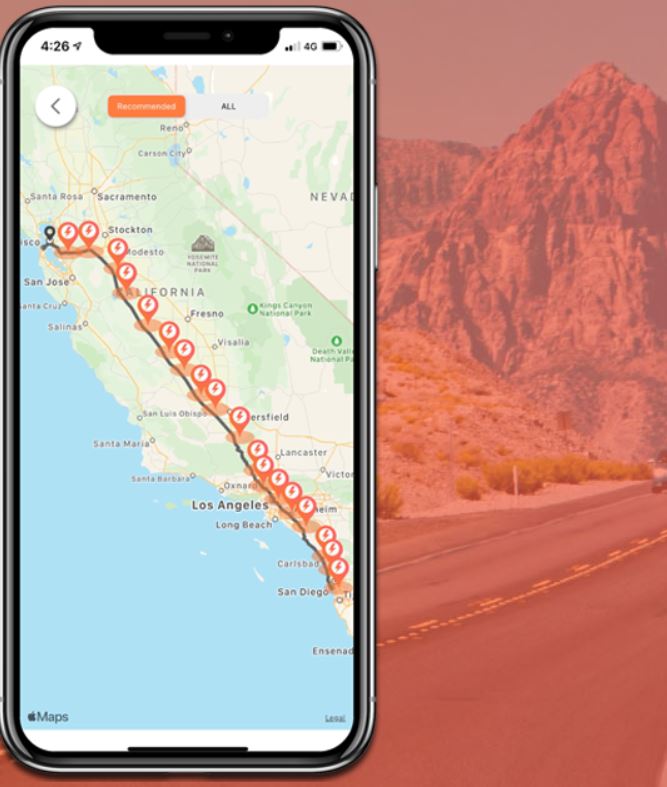 A new product will allow electric vehicle owners the ability to plan trips and search for points of interest while charging their batteries.
After a starting point and destination is entered by a user, Chargeseeker will plan the trip to include recommended stops at EV charging stations, nearby points of interest.  These POIs include cafes, restaurants, shopping, pharmacies, accommodations, attractions and outdoor activities.
"We built [Chargeseeker] during the pandemic as we were looking to answer the question of what to do while charging," said Fraser Campbell, Wcities CEO.  "Some of these answers including finding location, plug type, availability, price and 'what am I to do.'  This includes shop, eat, play, walk the dog.  We realize that not every stop is the same for everyone, so we rated it on all of the factors and the context of the stop for the user."
Campbell said that the company plans to enable transactions for accommodations on longer trips—some of which will be location-based.
Contact: Fraser Campbell, fraser@wcities.com.