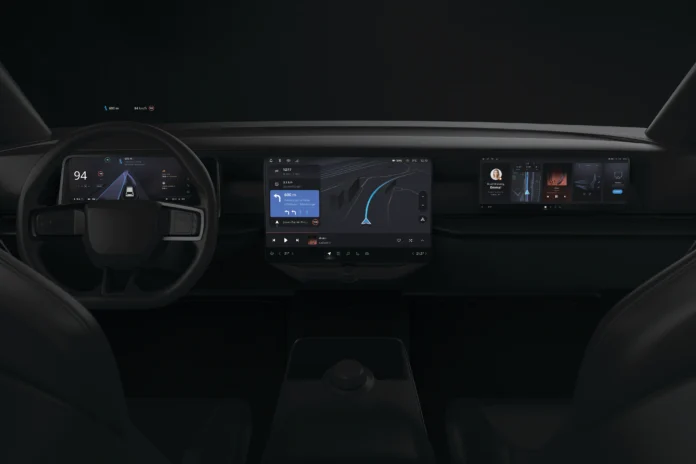 Company Integrates Latest Navigation Technology
Saying that vehicle software development can be slow and expensive, Dutch mapmaker TomTom [TOM2] has announced its TomTom IndiGO, an open digital cockpit software platform for automakers.
The platform, launched this week in a splashy video announcement after much prelaunch publicity, unifies passenger and driver displays through a common user interface that gives access to the latest apps and services, climate control, audio system and vehicle systems settings, the company said.
The platform integrates with TomTom's new Navigation for Automotive and Electric Vehicle (EV) technology suite. Drivers can use cloud-native hybrid navigation, which is able to take advantage of super-fast and up-to-date routing, search, and fresh maps, as well as precise range and routing information for EVs, the company said.
TomTom CEO, Harold Goddijn, said the new platform allows automakers to deploy such modern software development principles as rapid prototyping, fast deployment and incremental improvements.
IndiGO runs on the Android Automotive Operating System (AAOS).  Through online connectivity, the platform's software, apps, services, and plugins can be updated and extended over-the-air—to allow automakers to integrate new innovations throughout a vehicle's lifecycle to generate revenue, the company said.
TomTom IndiGO's initial partners include Access Company, Amazon Alexa, ART S.p.A., Bosch, Cerence, Cinemo, Digital Charging Solutions GmbH, Faurecia Aptoide Automotive, HARMAN, iHeartRadio, Intellias, Microsoft, and Rightware.  IndiGO allows application developers to integrate their services with TomTom's location technologies which will take advantage of Microsoft Azure as its underlying cloud platform, the company said.
In other company news, TomTom recently opened new office space in Pune, Maharashtra, India.  Spread over 100,000 square feet, the state-of-the-art facility can accommodate as many as 1,000 employees, the company said. TomTom, which has been in India for more than 13 years, said the Pune office is one of its largest worldwide and constitutes a strategic engineering hub.