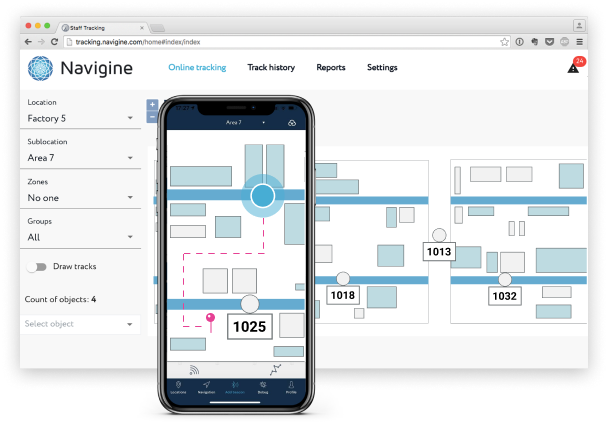 The editors of Location Business News recently interviewed Alexey Panyov, Navigine CEO, to get his insight on what's happening in 2022.  Navigine provides integrated positioning technologies that enable worldwide wayfinding and tracking solutions.
LBN:  What do you view as the top market for indoor positioning in 2022?
Panyov:  "I believe we will see a growing demand for indoor positioning in healthcare and retail industries. These markets have absolutely different approaches to technology integration. For healthcare, indoor positioning can become a groundbreaker to improve workflow transparency, equipment monitoring, and help with the patient's flow. While retail will benefit in terms of additional customer data thus allowing to improve the experience and generate more profits. Therefore, we will see new opportunities and use cases of positioning technologies in 2022."
LBN:  In terms of Navigine, do you believe the indoor tracking of assets (industrial) for the company is probably the largest market right now?
Panyov:  Over the years, Navigine had projects in various industries, thus we tried not to put emphasis on a particular market. To our credit, we had a number of industrial projects providing Navigine indoor tracking solution to solve such challenges like worker safety, tracking of valuable assets, saving time wasted on asset search, or accident reporting. We have also worked with projects in retail, automotive, healthcare, sports, universities, museums, and other verticals providing not only indoor tracking, but indoor navigation and wayfinding solutions.
LBN:   What are your new products and services?
Panyov: "This year Navigine launched a Fulfillment Management Kit that targets the existing challenges of the order execution process in retail and logistics covering such aspects as layout, order collection, and efficiency management. The kit can be integrated into the existing IT infrastructure to increase the quality and speed of work at the fulfillment center or a warehouse."
Contact: Margarita Vlasova, Navigine, (516) 725-9698, margarita@navigine.com.