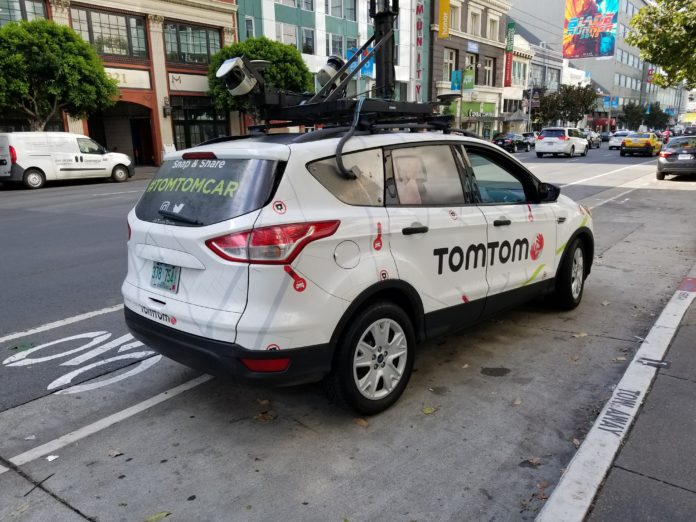 Read full story at the link above.
Self-driving cars may not be on the road anytime soon, but that isn't stopping Dutch navigation device maker TomTom NV from investing in high-definition maps needed when autonomous driving becomes the norm.
Later this year, the first trucks will hit the road with software and maps from TomTom that will automatically adjust speed when a curve or climb comes up. The products, aimed at cutting petrol use for now, are part of the ever-expanding technology needed for driverless vehicles — if and when they become ubiquitous. TomTom Chief Executive Officer Harold Goddijn is not losing any sleep over when that might be.
"For us, that's not a problem, because we're already moving to increasingly higher levels of automation," Goddijn said in an interview. "You could say that we're already there with semi-autonomous driving, and the reality is that we'll transition through stages towards a fully autonomous future."
Goddijn, who has been leading the company since 2001, may not have much choice. TomTom, which has years of experience creating static maps — the kind embedded in traditional car navigation screens — is contending with the terminal decline of what used to be its core business — personal navigation devices. Also, it's vying with companies such as HERE and Alphabet Inc.'s Google in the race to dominate the "dynamic," or HD maps, market.
Device Reliance
As consumers pick varied options to find their way on the road, 2018 sales at TomTom are set to halve to about 800 million euros ($981 million) from 1.7 billion euros in 2007 when the lion's share of the company's money came from selling sat-nav devices.
The perceived reliance on personal navigation devices in TomTom's sales mix is a concern for investors, said Joost Eijsink, a trader at Market Wizards BV. The company's consumer segment, which makes the devices, accounts for more than 40 percent of annual revenue.