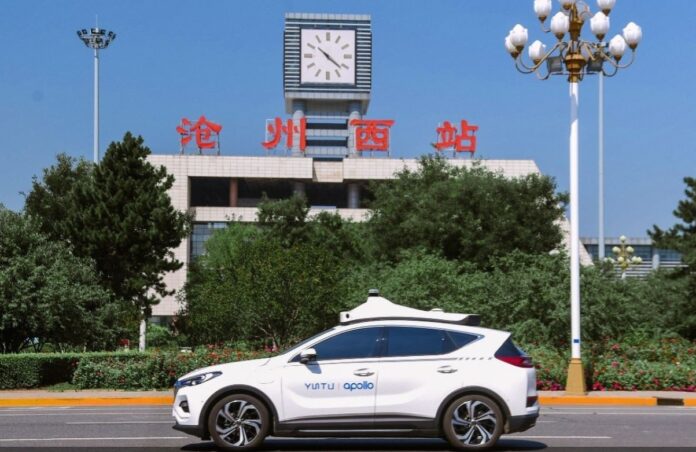 Says Map Automation Rate is 96 Percent
Baidu BIDU 1.39%↑ has announced that it plans to build the world's largest autonomous ride-hailing service area in 2023. The company, which made the announcement at its Baidu Apollo Day autonomous driving event this week, says its high-precision map production now has reach a 96 percent automation rate.
This high Baidu Maps automation rate has raised eyebrows among industry experts as many mapping companies claim these types of levels—yet still employ thousands of map editors to keep humans in the loop.
In addition, the company said that it has integrated vehicle-side perception data and multi-source maps to generate online maps in real time.  Baidu also announced that it has mapped more than 12 million kilometers of road networks in China, with accompanying data, to go with hundreds of millions of human drive-hours.
Since August 2022, Baidu says it has already rolled out fully driverless ride-hailing services in the Chinese cities of Chongqing and Wuhan.  Its ride-hailing platform, Apollo Go, is available in 10 cities in China and has completed more than 474,000 rides, the company said.
"The generalization ability of Baidu's autonomous driving technology has progressed at a more advanced pace than expected. Now, the lead time to deploy autonomous driving technology in a new city is only 20 days," said Jingkai Chen, Baidu's autonomous driving technology expert, in a statement.