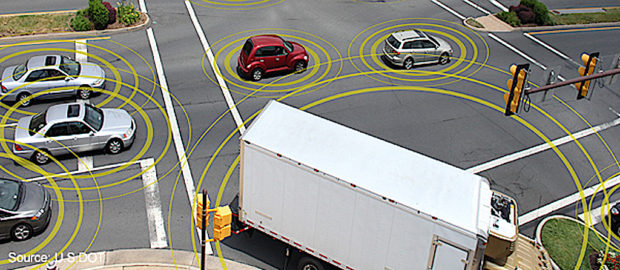 In a letter sent this week, the
National Transportation Safety Board
 wants the 
Federal Communications Commission
 to grant automakers a waiver to deploy Cellular Vehicle-to-Everything (C-V2X) safety systems.  The letter, written as part of an FCC public comment period, asks the commission to consider C-V2X technology rather than Dedicated Short-Range Communications (DSRC), 
according to 
Ars Technica
.   
NTSB continues a long-running saga that started in 1999 when the FCC set aside 75 megahertz of spectrum in the 5.9 gigahertz band for DRSC that was meant to improve road safety through connected technologies.  However, by 2020, the commission decided to shift 30 megahertz of spectrum, out of 75 megahertz reserved for DSRC, to C-V2X for intelligent transportation systems.  In addition, the other 45 megahertz was allocated for Wi-Fi use.
Washington, D.C.-based Intelligent Transportation Society of America and the American Association of State Highway and Transportation Officials unsuccessfully challenged the FCC's move to shift the DSRC spectrum in August.
Judge Justin Walker, in his opinion, said that by 2020, there were "no commercially-marketed vehicles" using the 5.9 gigahertz band to provide safety features.
In its letter, NTSB said that connected vehicle technology would reduce traffic fatalities.  In addition, like ITS America said in its August statements, NTSB wants to make sure that the FCC doesn't allow Wi-Fi devices to encroach on the remaining 30 MHz of spectrum.