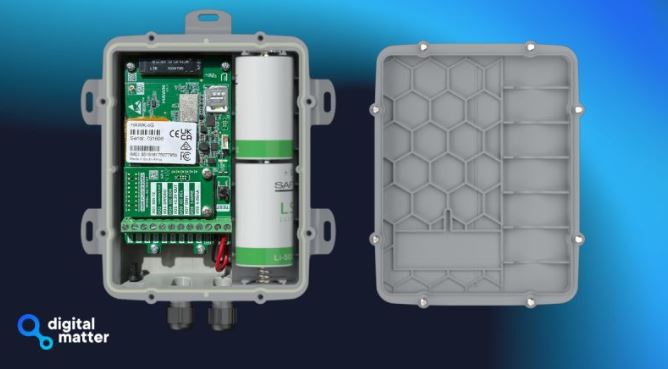 New Index Identifies EV Leaders and Laggards in the U.S. and Europe
HERE Technologies and SBD Automotive have published an interactive index that shows the developing state of electric vehicle (EV) demand and infrastructure readiness across the United States and Europe.  The HERE-SBD Automotive EV Index highlights, since 2020, U.S. state-level and European country-level leaders and laggards based on various critical metrics, including the number of charging points, vehicle registrations, geography and road network length, the companies said.
Overall, only 12 U. S. states and 15 European countries have achieved an optimal ratio of EVs-on-the-road to public chargers.  The full rankings, interactive visuals and maps for all 50 U.S. states and 30 EU countries can be found at: https://www.here.com/ev-index.
Contact:  Chris Atkinson, SBD Automotive, 44 (0) 1908 305 107, chrisatkinson@sbdautomotive.com, www.sbdautomotive.com.
NavtechGPS Offers New NovAtel OEM 7720
NovAtel has announced the release of the latest version of their Waypoint post-processing software, version 9.00.  The new release applies to the company's  Inertial Explorer and GraftNav/GraftNav Static.
The new update includes a streamlined GUI, making it easier than ever to achieve centimeter-level accuracy with NovAtel's receivers, the company said. The update also includes support for BeiDou Phase III.
Contact:  Precy Aquino-Jessen, NavtechGPS, (703) 256-8900, ext. 104, pjessen@navtechgps.com, www.navtechgps.com.
U-blox Launches NEO-F10N GNSS Module
Thalwil, Switzerland-based u-blox has launched the NEO-F10N GNSS module.  The company says the new module achieves better position accuracy in urban environments because of its dual-band multipath mitigation technology.
The module can access signals from the L1/L5 bands, rather than only from the L1 band.  The u-blox NEO-F10N is tailored for industrial applications, including aftermarket telematics and micromobility, the company said.
Contact:  Natacha Seitz, u-blox, 41 76 436 0788, natacha.seitz@u-blox.com, www.u-blox.com.
Digital Matter Offers D Cell Housing for the Hawk IoT Data Logger
Digital Matter has rolled out its Hawk IoT data logger and sensor hub for cellular LTE-M/NB networks.  Hawk, which is designed to support a range of sensor integrations, is available in several power and housing variations, the company said.
Other features include over-the-air (OTA) remote device configuration, management and firmware updates.  Hawk PCB, I/O cards, and housing are sold separately.
Contact: Shay Kettner, Digital Matter, shay@digitalmatter.com, www.digitalmatter.com.
ORBCOMM Rolls Out Solar-Powered Tracking Solution
ORBCOMM has launched a solar-powered asset tracking solution that enables fleets of any size to monitor trailers, intermodal containers and other transportation assets. ORBCOMM's new solution, which is part of its CT 1000 product line, offers asset location, start/stop motion status and configurable alerts a few times a day, the company said.
The solution, via geofencing through the ORBCOMM platform, allows fleet managers to estimate arrival times, detect misuse or unauthorized use of their assets and deploy corrective measures to mitigate delays that impact operations, the company said.
Contact:  Lina Paerez, (613) 875-1485, paerez.lina@orbcomm.com, www.orbcomm.com.
---
Create a FREE ManyMe Account.
---
Garmin Launches GPSMAP 9000
Garmin $GRMN rolled out its flagship GPSMAP 9000 chartplotter series that is available with 19″, 22″, 24″ or 27″ touchscreen displays.  The chartplotter features Garmin's fastest map drawing and Auto Guidance+ routing, the company said.
With Garmin's new BlueNet gigabit network, mariners can link the GPSMAP 9000 series with multiple chartplotters, cameras, radars, sonars and more at 10 times faster networking speeds, the company said.  The GPSMAP 9219, 9222, 9224 and 9227 come preloaded with Garmin Navionics+ mapping.
Contact:  Carly Hysell, Garmin, (913) 397-8200, media.relations@garmin.com.
Sheeva.AI Connects Its 1,500,000th Service Point
Sheeva.AI has surpassed its goal of more than 1 million new service points mapped this year, the company said.  The firm has geofenced and mapped its 1,500,000th service point, including EV charger connectors, gas pumps and parking spaces globally.
In North America, the company, which is exhibiting this week at the Detroit Auto Show, has mapped 1,400,000 parking spaces in 12 metropolitan areas, including New York City, Los Angeles, Chicago and Washington, DC.  The company's SheevaFence and SheevaLocate technology automatically detects the vehicle at the specific gas pump, parking spot, EV charger, or drive through lane to within two meters, the company said.
Contact:  Trevor Curwin, Sheeva.AI, (415) 646-6063, tcurwin@sheeva.ai.
Quectel Introduces EG800Q-NA
Quectel Wireless Solutions has rolled out the LTE Cat 1 bis module, the EG800Q-NA, powered by the Qualcomm QCOM 1.24%↑ QCX216 LTE IoT modem.  The module, rolled out for the North American IoT market, delivers a 10 Mbps downlink data rate, the company said.
The download rate is critical for smart utility meters, asset trackers, e-mobility, parking meters and home automation, the company said.
Contact:  Quectel, www.quectel.com.
Thrifty Launches FlexiConnect with Ridecell
Thrifty Car & Van Rental has launched FlexiConnect for fleets in the United Kingdom with Ridecell.  FlexiConnect provides businesses with a fleet of long-term rental vehicles that individual employees can book for as little as 15 minutes at a time and gain instant access via a free app or secure RFID card, the company said.
Ridecell's fleet sharing platform and app has allowed Thrifty to bring FlexiConnect to market, the company said.  Ridecell's  Fleet Transformation Cloud modernizes fleets by turning existing fleet management insights into triggers for automated workflows, the company said.
Contact:  Ridecell, www.ridecell.com.
GO TO-U and Parkopedia Partner
GO TO-U, which specializes in EV charging infrastructure management, has partnered with Parkopedia.  GO TO-U will share data points from its network of EV charging stations with Parkopedia.
The deal allows activations and payment technology to empower drivers to secure charging sessions and pay for them, the company said.  By incorporating GO TO-U's data insights, Parkopedia will enhance its connected car services, the company said.
Contact:  Adam Calland, Parkopedia, 44(0)7838219129, adam.calland@parkopedia.com.
---
Compliantly hire anyone, anywhere, in 5 minutes with Deel
Deel is your one-stop shop for hiring, paying, and managing your remote team. We stay on top of local labor laws across the world to ensure compliance and mitigate risk so that you don't have to.
---
People
Mobileye Global MBLY 

2.37%↑

 has named Moran Rojansky as its chief financial officer, succeeding Anat Heller who left the role in June for personal reasons. Rojansky, 43, has been with the Israel-based company since 2016.
Chris Lento has been named director of telematics and client success at SafetyFirst Systems.
Taylor Scholefield has been appointed commercial operations manager at Cruise.
Edgar Johansson has been named director of business development, commercial space at VALT Enterprizes.
Jobs
Careers. Mapbox.
Data Acquisition Manager. HERE Technologies.
Open Positions. Septentrio.
Careers. Garmin.
Careers. Esri.
---
Click HERE to Join our growing Location Business News LinkedIn Group!