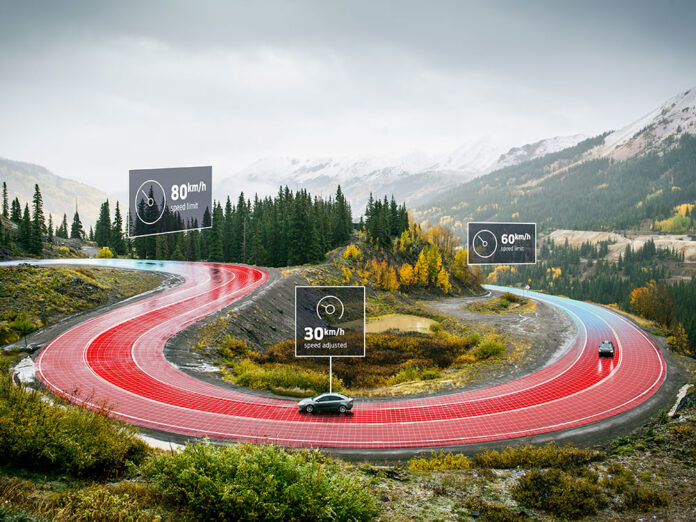 TomTom [TOM2] launched its TomTom Virtual Horizon map-based advanced driver assistance system (ADAS) software that the company says will help  automakers meet European Intelligent Speed Assistance (ISA) requirements.
ISA systems, adopted by the European Commission in May, prompt and encourage drivers to slow down when they exceed the speed limit.  It mandates that all new passenger and commercial vehicle models sold in the European Union (EU) to be equipped with an ISA system by July 2022 to pass type approval, the company said.  By July 2024, all new passenger and commercial vehicles sold in the EU will be required to be equipped with ISA.
TomTom Virtual Horizon supports vehicles without embedded navigation, the company said.  The software warns drivers in non-autonomous vehicles to take action when speed limits change, the company said.