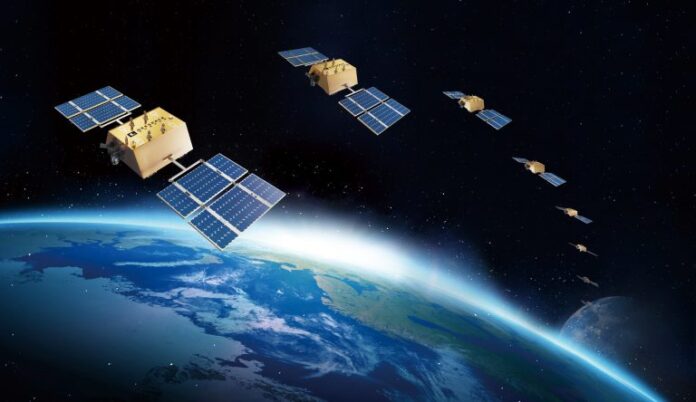 240-satellite constellation planned
A Long March 2C launched nine Geespace satellites into low Earth orbit that will support navigation and autonomous driving for automaker Geely.  The satellites, part of a future 240-satellite Geely Future Mobility Constellation, will provide centimeter-accurate precise positioning and connectivity support for the automaker, the company said.
Geely is trying to mirror another auto company, Tesla [TSLA.O], in its efforts to launch satellites and provide services.  However, Geely has a long way to go as Tesla, through its SpaceX entity, has more than 2,000 satellites in orbit for its Starlink network.
Geely says the first phase of 72 satellites, each with a five-year life, are planned to be sent into orbit, and operational, by 2025.  The second phase will have an additional 168 satellites.
The company said that Geespace's terrestrial base station in Korla, China, has reported that they have connected the first nine GeeSAT-1 satellites—and say they are functioning correctly.  This continued functionality will allow to become one of the first providers of combined commercial Precise Point Positioning and Real-Time Kinematic services (PPP-RTK).
Geespace, a subsidiary of Geely, operates and manages its satellite constellation through a network of ground stations in Qingdao, Taizhou, Korla, Chengdu, and Harbin. The company said initial service coverage will be provided to the Chinese market and the Asia-Pacific region—with plans for expanding global coverage after 2026.