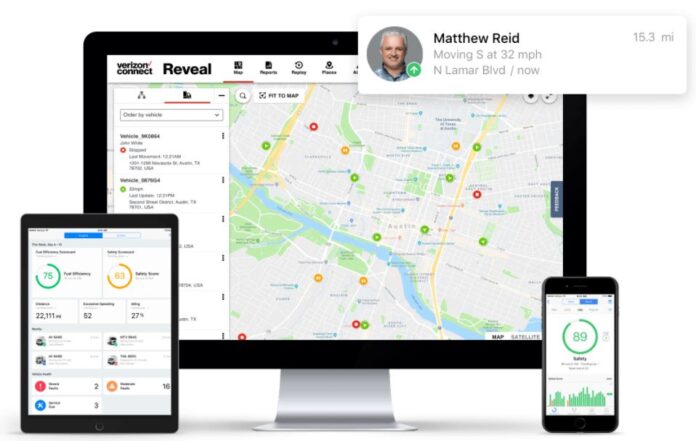 Verizon Connect has announced it recently migrated its entire Verizon Connect Reveal offering to Amazon Web Services (AWS).  Verizon Connect, a fleet management software platform, now uses the AWS multiple Availability Zone (AZ) architecture.
Verizon, which is using AWS for data analytics and machine learning services, believes the migration allows the company to get its fleet offerings to market quickly.  "With Verizon Connect Reveal on AWS, we will be able to accelerate development, which will enable us to transform our platform," said Nick Power, Verizon Connect CTO, in a statement."
In addition to asset tracking, Verizon Connect Reveal has an interesting "what happened here?" feature that allows users to view video clips of "harsh driving events" within minutes of the incident.  "Know how severe and event was with harsh driving classifications to help you coach your drivers," the company says on its website.
Other Verizon Connect Reveal features include a trend analysis feature that stockpiles historical reports for up to two years, integrated video and a smart dispatching capability that allows a dispatcher to located and send the nearest mobile worker to a job.
Contact: Krys Card Grondorf, Verizon, krys.grondorf@verizon.com, verizonconnect.com.