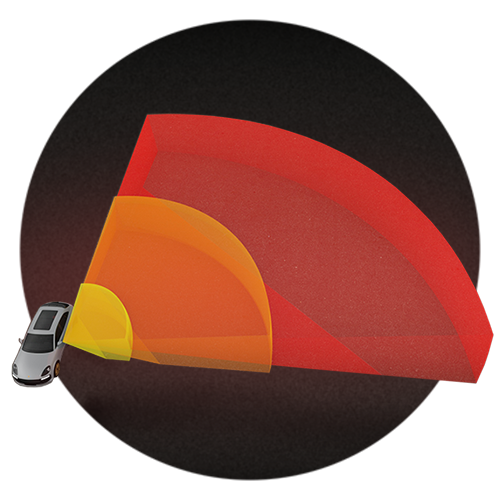 Portland, Ore.-based PreAct Technologies has partnered with ESPROS Photonics, a Swiss company that makes time-of flight chips and 3D cameras, to develop flash Lidar technologies for automotive, trucking, industrial automation and robotics.
The collaboration combines PreAct's flash Lidar and the versatile and time-of-flight technology from ESPROS to create next-generation near-field sensing solutions, the company said.
With the recent NHTSA announcement that requires for human controls in fully automated vehicles, the companies see a need for automotive and trucking industries continue to rapidly integrate ADAS and self-driving capabilities into vehicles.  The companies believe that their sensor solutions will address ADAS and self-driving features such as traffic sign recognition, curb detection, night vision and pedestrian detection with the high frame rates.
"Lidar, especially flash Lidar, is absolutely critical as a cost effective sensing modality as no single sensor can handle every corner case and traditional Lidars are too expensive for mass adoption," said Paul Drysch, PreAct Technologies' CEO and co-founder.  "This applies to everything from robots to self-driving vehicles.  They all need a level of redundancy when it comes to sensing their environment in a safe manner."   
Drysch believes that, in the future, vehicles across all industries will be software-defined—and will need flash lidar to support that infrastructure.  He believes that the sensor will have traction in future industrial robotics markets, particularly in QR code scanning, obstacle avoidance and gesture recognition.
Contact:  Paul Drysch, PreAct Technologies, sales@preact-tech.com, www.preact-tech.com.