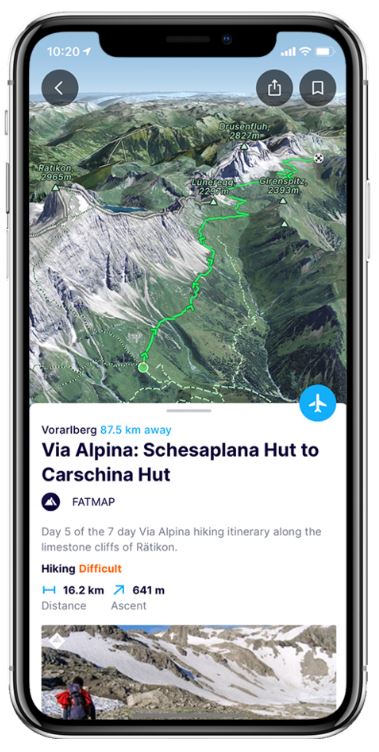 Outdoor tracking company Strava has acquired European 3D mapmaker Fatmap for an undisclosed amount.  Founded in 2009 and used by more than 100 million people worldwide, Strava offers GPS-based tracking services for cyclists and runners.
For its part, Fatmap, which offers a $30 per year premium subscription, wants to be known as the Google Maps of the great outdoors, according to published reports.  Fatmap said that in the coming months they will accelerate the evolution of their product with the help of Strava's active audience.
"Where other map platforms have been designed for navigating streets and cities, we wanted to build a map designed specifically to help people explore. Joining forces with Strava opens up new exciting possibilities and will accelerate our progress to enable millions more people to explore the world's wild places, safely and sustainably," said Misha Gopaul, Fatmap founder and CEO, in a statement.
Fatmap said it will continue to operate as usual, emphasizing that their customers will have access to the same tools and benefits.  In addition, premium members won't see any changes to their subscriptions, including price.