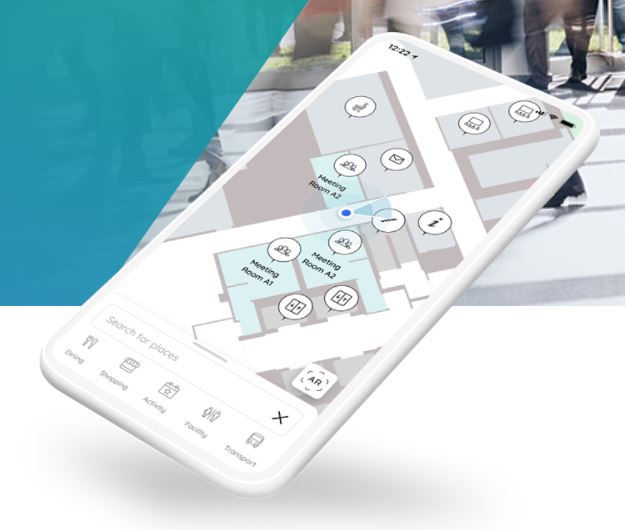 Artificial Intelligence mapping has made it possible to digitize complex buildings at scale as companies look to re-open workplaces in the wake of the worldwide pandemic.  However, keeping indoor maps updated has been a challenge that many companies have to deal with.
One company, Pointr, says it has digitized more than 4 billion square feet for 11 Fortune 100 companies, across 27 countries, in 3,000 buildings.
Live demo of AI-powered mapping technology MapScale (Video: Pointr).
The company has been able to digitize 10,000 floor plans daily, which company founder and CEO Ege Akpinar says has improved over the years.  "We have mapped about 2,000 floorplans across the country for Macy's.  They found that updating maps every two years isn't going to cut it," he said. "Now we have the ability to update [the indoor maps] every hour based on machine learning patterns in less than a second."
The technology integrates a digital mapping engine with a building's CAD system, the company said.  The algorithms gather such map data as room names, desks, and amenities for conversion into digital maps.  With this technology, indoor mapping can help employees, customers, and visitors find their way to a desk that's available, to the closest meeting room, or to the live location of a colleague.
Pointr, with U.S. operations based in Boston and founded in London, is concentrating on the retail, healthcare and workplace markets.  The company also has partnerships with United and Delta to map at airports.  "Globally, we are at 25 airports," Akpinar said.
Contact: Marianne Slamich, Pointr, (978) 222-7929, marketing@pointr.tech, www.pointr.tech.