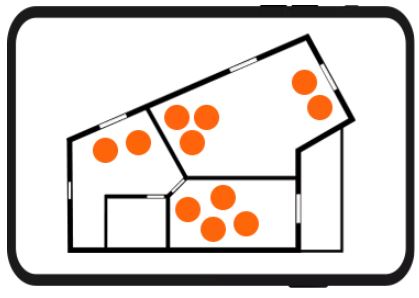 Annapolis, Md.-based Link Labs has announced their continued partnership with Cambridge Industries Group (CIG) to focus on relieving supply chain shortages and enhancing IoT asset tracking processes.
Link Labs argues that supply chain disruptions in business can cause as much as 62 percent loss in finances, which can be especially detrimental for industries like hospitality and travel during the pandemic.  "Supply chain issues have a domino effect downstream into production issues and management of inventory and work-in-progress. Link Labs and CIG help alleviate downstream problems by providing real-time visibility into where work-in-process is stored, so that it can quickly be brought back into the production area for final assembly," said Bob Proctor, Link Labs CEO and founder.
In their partnership with CIG, Link Labs has already been working with several top hotel brands in the U.S. to improve their IoT asset tracking, the company said.  The company will use its AirFinder OnSite Bluetooth Low Energy/XLE Access Point, AirFinder OnSite Bluetooth Lower Energy Ultrasound-Enabled Beacons, AirFinder OnSite XLE Beacons and custom-built and designed enclosures.
"Indoors AirFinder works like GPS. We deploy a constellation of fixed "location beacons" that tags measure their distance to, and from those measurements a tag determines and reports its location," Proctor said.  "Outdoors, tags utilize more common outdoor location technologies such as GPS and WiFi sniffing, albeit in a more power efficient manner, which makes the tags last much longer and lowers the lifetime cost of ownership."
Proctor said that the travel industry is one of Link Labs' fastest growing market segments because of the demand for tracking high value assets both indoors and outdoors, the need to replace 3G tracking devices and "the simple fact that we have product availability at a time when many asset tracking companies do not."