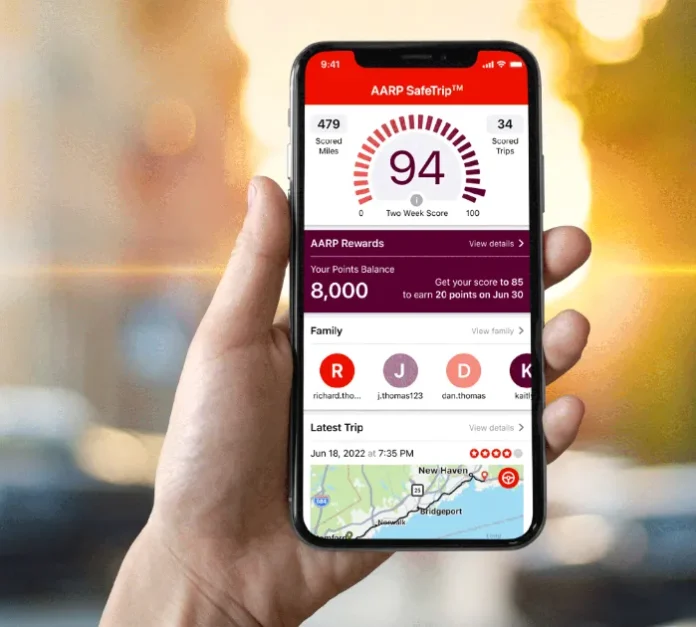 GMV and u-blox Partner
GMV and u-blox [UBXN] recently partnered at the MWC 2023 to combine u-blox's GNSS receiver hardware with GMV's safe correction service, sensor fusion and positioning engine for the automotive industry.
From the 2nd quarter 2023, u-blox will commercialize the solution. Both companies will provide integration service and certification support for ADAS 2+ and up to full vehicle autonomy, the companies said.
Contact:  GMV, marketing@gmv.com, www.gmv.com.
Safran Consolidates Business Units
Safran Electronics & Defense has consolidated its positioning, navigation and timing (PNT) technology and another unit into one called Navigation & Timing.
The new Navigation & Timing unit will include inertial measurement technologies and control; systems, algorithms, and architectures for interference detection and mitigation; sensor fusion and update technologies; GNSS technologies, including simulation; and clocks and timing
Contact:  Charles Jones, Safran, charles.jones@nav-timing.safrangroup.com, www.safran-navigation-timing.com.
HERE Earns HITRUST Certified Status
HERE Technologies has announced that its HERE Location Services, including Indoor Map to support indoor positioning, geocoding and routing services, has earned certified status for information security by HITRUST. The organization says HERE has met key regulations and industry-defined requirements and is appropriately managing risk, the company said.  The HITRUST Assurance Program helps organizations address security and data protection challenges.
Contact:  Jordan Stark, HERE Technologies, (312) 316-4537, Jordan.stark@here.com, www.here.com.
Samsung Announces UWB Chipset for Mobile, Automotive Devices
Samsung Electronics Co. has announced its first ultra-wideband chipset, the Exynos Connect U100.  With single-digit centimeter accuracy, the new UWB solution is tailored for mobile, automotive and IoT devices, offering precise distance and location information, the company said.
Leveraging time of arrival (ToA) and 3D angle of arrival (AoA) measurements, Samsung's Exynos Connect U100 provides an accuracy of single-digit centimeters and under five degrees. This makes it especially useful when tracking location in challenging indoor environments where GPS is unavailable as well as for AR and VR applications that require exact and real-time tracking of moving people, the company said.
Contact:  Ujeong Jahnke, Samsung Semiconductor Europe, 49(0)89-45578-1000, sseg.comm@samsung.com.
NOAA Selects Woolpert for Hydrographic Survey
Woolpert has been selected by the National Oceanic and Atmospheric Association to perform hydrographic surveying and collect bathymetric data for hydrodynamic modeling in the Chesapeake Bay Watershed.  The $5.5 million award with a $1.4 million option, funded in part by the bipartisan Infrastructure Investment and Jobs Act, is being administered through NOAA's Office of Coast Survey hydrographic services contract, the company said.
Woolpert will mobilize five hydrographic survey vessels that are equipped with multibeam and side-scan sonar systems out of the firm's East Coast hydrographic hub in Charleston, S.C.  Vessel locations will be displayed in real time through a customized GIS dashboard, the company said.
Contact:  Woolpert, woolpert.com.
Quectel Rolls Out IoT Module at Embedded World
Quectel Wireless Solutions has launched the CC200A-LB satellite module for IoT industries, which uses satellite IoT connectivity provided by ORBCOMM.  The company said applications include maritime, transportation, heavy equipment, agriculture, mining, and oil and gas monitoring.
The CC200A-LB module is designed to enable communications in remote areas without cellular network coverage, the company said.  The module also supports multi-constellation GNSS and supports intuitive AT command set, the company said.
Contact:  Phil Rawcliffe, Quectel, phil.rawcliffe@quectel.com, www.quectel.com.
AARP Launches Free App to Reward Safe-Driving Practices
AARP has launched a free smartphone app that empowers drivers to stay safe behind the wheel by analyzing driving behaviors linked to increasing safety and preventing crashes.  AARP SafeTrip measures driving quality based on acceleration, braking, cornering, speeding and phone usage, and rewards success in each area or encourages improvement if needed, the company said.
AARP SafeTrip was developed jointly with Cambridge Mobile Telematics (CMT) and AARP Driver Safety.
Contact:  Alex Guerin, AARP, (202) 710-0472, aguerin@aarp.org, AARP.org/drive.
Qorvo Demonstrates UWB Indoor Navigation
Qorvo QRVO -1.18%↓ demonstrated its ultra-wideband-based indoor navigation system running on a smartphone at last week's Embedded World 2023.  The navigation demonstration leveraged Qorvo's DW3720 UWB solution integrated in a smartphone, along with DW3000-based anchors and location expertise from Pinpoint GmbH.  Qorvo's UWB solutions are tailored to automotive, smartphone, consumer and industrial IoT markets.
Contact:  Alexis Mariani, Qorvo, (336) 678-5605, alexis.mariani@qorvo.com, www.qorvo.com.
Topcon Announces GNSS Option for Machine Control Solution
Topcon Positioning Systems has announced a GNSS option for its MC-Mobile compact machine control solution.  The GNSS option allows contractors to integrate their compact machines into fleets already powered by location technology, the company said.
The MC-X architecture combines Sitelink3D connectivity platform and IMUs and GNSS receivers that tailor solutions directly to a contractor's workflow, the company said.
Contact:  Staci Fitzgerald, Topcon Positioning Group, (925) 245-8610, corpcomm@topcon.com, www.topconpositioning.com.
---
Create a FREE ManyMe Account.
---
IntelliShift Partners With Data Xchange
IntelliShift partnered with Data Xchange at CONEXPO-CON/AGG 2023 in a deal that enables the company to integrate with Trimble TRMB -2.88%↓Viewpoint and Sage construction industry enterprise resource planning (ERP) systems.  The first phase of this partnership with Data Xchange empowers mutual customers to automate the flow of data between Trimble Viewpoint Vista and IntelliShift, the company said.
Contact:  Ryan Driscoll, IntelliShift, Ryan.driscoll@intellishift.com, www.intellishift.com.
Garmin Rolls Out Outdoor Navigation Devices
Garmin GRMN -2.07%↓ has announced the GPSMAP 67 Series and the eTrex SE outdoor navigation devices.  The new lineup features multi-GNSS for better coverage in challenging environments, the company said.
The GPSMAP 67/67i features multi-band support that uses multiple frequencies for improving positioning accuracy, the company said.  In addition, the GPSMAP 67i with inReach technology lets users stay in contact with friends and family even without cell service through interactive SOS to the 24/7-staffed Garmin Response  Center, the company said.
Contact:  Mike Cummings, Garmin, (913) 397-8200, media.relations@garmin.com.
Sateliot Joins GCF
The Global Certification Forum (GCF) has announced that Sateliot, which offers NB-IoT connectivity on its LEO constellation, will be industry's first satellite operator to become a member of GCF.  The collaboration will align and speed up the market availability of certified 3GPP Rel-17 NTN LEO-supported IoT chipsets and modules, the organization said.  GCF recently introduced the 3GPP Rel-17 NB-IoT/eMTC support for Non-Terrestrial Networks (NTN) specification, the organization said.
Contact:  Marc Figuerola Delgado, for Sateliot, 34 682 032 121, pr@mindsetcomms.com.
Fairview Rolls Out Mil-Spec GPS/GNSS Antennas
Fairview Microwave has introduced a series of mil-spec GPS/GNSS antennas for mobile and small form factor applications.  Fairview's mil-spec GPS/GNSS antennas provide coverage from 1597 MHz to 1607 MHz—and are available in active and passive versions, the company said.
These MIL-STD-810G GPS/GNSS antennas include multi-standard GPS L1, Galileo E1 and Glonass options and are designed for environmental performance according to the MIL-STD-810G standard.
Contact:  Peter McNeil, Fairview Microwave, (978) 682-6936, sales@fairviewmicrowave.com.
Airgain Says Railroad Company Selects NimbeLink Asset Trackers
Airgain AIRG 0.37%↑ has announced today that "a leading provider of railcars" selected its NimbeLink asset tracking solution to track and monitor its fleet. The NimbeLink asset trackers combine a cellular backbone with WiFi and GPS triangulation to pinpoint the location of each asset, the company said.  In addition, Airgain's asset trackers come equipped with multiple sensors that include temperature, humidity, tilt, motion, accelerometer and more.
Contact:  Brian Critchfield, Airgain, (760) 579-0200 ext. 5412, media@airgain.com, www.airgain.com.
Road Ready Unveils GPS-Based Asset Tracking
Clarience Technologies' Road Ready subsidiary has launched SmartSite, a GPS-based equipment tracking solution, at last week's CONEXPO-CON/AGG 2023.  The SmartSite GPS tracking solution allows customers to track and manage their assets through a simple portal, the company said.
SmartSite allows contractors to react when equipment goes missing, which often means it was either delivered to the wrong job, delivered to the right job and overlooked, or, in rare cases, stolen, the company said.  In these situations, contractors can login and pinpoint the exact location of the equipment on a map, the company said.
Contact:  Mark Johnson, Clarience Technologies, (248) 846-8298, mjohnson@clariencetechnologies.com, www.clariencetechnologies.com.
LoJack Sponsors Auto at COTA and Watkins Glen
LoJack will join Zeigler Auto Group as co-primary sponsor on Live Fast Motorsport's No. 78 Chevrolet Camaro, driven by Josh Bilicki, at the upcoming NASCAR Cup Series races at Circuit of the Americas race.  Zeigler expanded its LoJack stolen recovery service to all of the dealership's cars at 35 locations in Michigan, Illinois, Indiana, and Wisconsin.
Contact:  Priti Sharma, Solera, (407) 734-7332, priti.sharma@solera.com.
InfiniDome Announced as Finalist for AUVSI XCELLENCE Awards
InfiniDome has been named as a finalist in the XCELLENCE IN TECHNOLOGY category of the XCELLENCE Awards by the Association for Uncrewed Vehicles Systems International (AUVSI).
Winners will be announced at XPONENTIAL 2023 on May 8-11 at the Colorado Convention Center in Denver, CO.  InfiniDome develops GPS protection and resilient navigation solutions tailored to defend UAVs and vehicles from jamming attacks.
Contact:  Noa Zilkha, InfiniDome, 972-54-7799569, noa@infinidome.com, www.infinidome.com.
ARway Signs SDK Deals
ARway Corp. [ARWY], which offers an AI-powered augmented reality navigation platform, has signed five new deals for its Software Development Kit (SDK).  The new deals include using the ARway platform for map management of virtual tours, AR-powered app for a marketing agency, a new location-based game in Italy, for an airport guided tour company and a social engagement/sharing app.
Contact:  Julia Viola, ARway, (866) 274-8493, investor.relations@arway.ai, www.arway.ai.
Rooster Enhances Asset Tracking System
Rooster LLC has announced that its Rooster Asset Tracking System now includes meter reading and reporting capability for heavy duty trucks and construction equipment. The feature allows users to track and view current equipment telemetry, the company said.
Rooster Hubs are data portals that connect to the Cloud through an integrated cellular connection to deliver equipment activity and telematics data, and GPS location for $10 per month, the company said.
Contact: Cindy Trotto, for Rooster, (785) 581-0441, 355573@email4pr.com.
---
Your partner in global employment
Over 1000 companies are hiring, paying, and taking care of their team members all over the world with Oyster's all-in-one global employment platform.
---
People
Swift Navigation has named Brad Sherrard as executive vice president and general manager for its industrial business unit.  Sherrard was chief revenue officer for Quanergy Systems.  He also held executive positions at u-blox.
Location-monitoring company SCRAM Systems named Chris Linthwaite as CEO. Linthwaite was CEO and president of Fluidigm.
Jobs
Senior Technical Software Project Manager. Combain Mobile AB.
Senior Sales Manager- GNSS Test & Simulation Market. Orolia.
Jobs. Taoglas.
Business Development Manager. JAVAD GNSS.