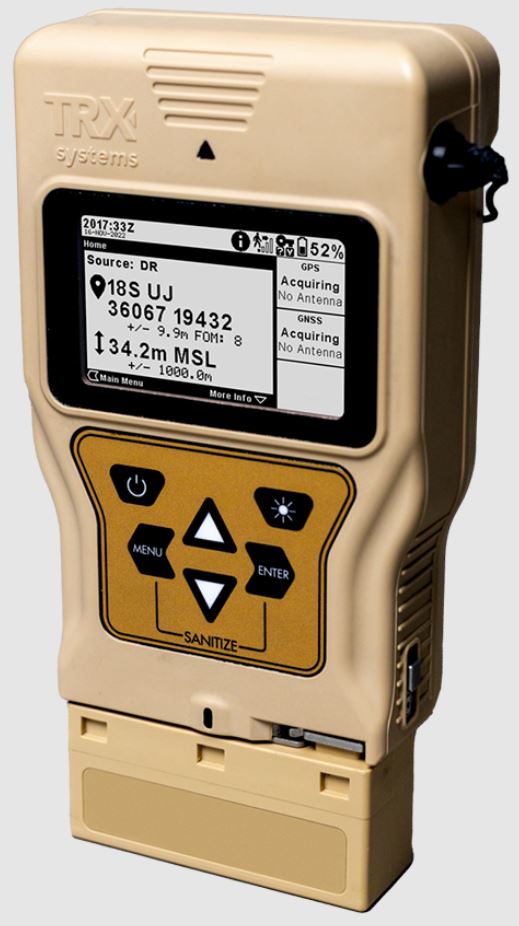 Earlier this month, TRX Systems [TRXI] was awarded a seven-year, $402 million contract by the U.S. Army for the procurement of Dismounted Assured Positioning, Navigation, and Timing System Generation II systems and services.
The TRX Systems solution, TRX DAPS II, allows dismounted maneuver operations, even where GPS is compromised or denied, the company said.  The product provides assured positioning, navigation and timing (PNT) to dismounted users in GPS-challenged environments.
The size of the contract—and its length—signals that the U.S. military is placing high priority on accurate PNT as GPS and other GNSS can be degraded, or denied, in contested areas.  The war in Ukraine has been a proving ground for systems that rely on GNSS, only to have the signal disrupted.
Old timers in the GPS industry remember the Defense Advanced GPS Receiver, or DAGR.  TRX DAPS II will replace DAGR as it integrates inputs from M-code GPS, inertial sensors and PNT sources, the company said.
TRX sent DAPS GEN 1.2 solutions to the Army in 2021, with volume shipping in 2022.  The company said that after thousands of hours of field testing, the next generation of dismounted navigation tools, called TRX DAPS II, will be in production later this year.