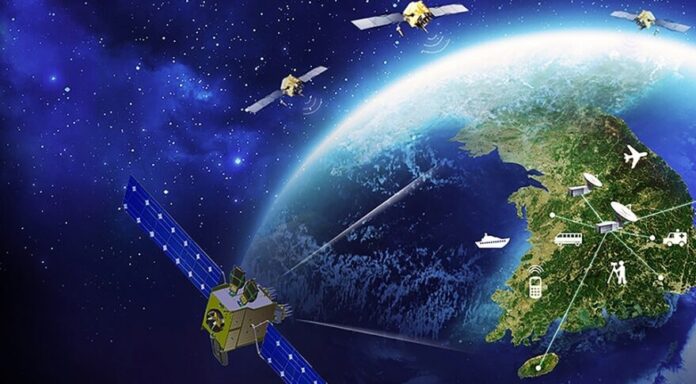 New Satellite Navigation Service Could Create 60,000 Jobs
While South Korea's Korean Positioning System (KPS) has been planned for years, recent press and government announcements signal that the local satellite navigation constellation will soon be a reality.
The KPS project, estimated to cost anywhere from $3.1 to $3.5 billion, proposes to launch its first navigation satellite in 2027.  By 2035, there may be as many as seven or eight satellites in orbit.
The KPS is not designed to be a rival to GPS, but will be a compatible and supplemental network.  In fact, the U.S. and South Korea officials signed a cooperation agreement June 3 to develop the network.
The proposed satellite service hasn't made headlines in many U.S. publications, but the constellation is forging ahead—with or without publicity.  In fact, if successful, there are estimates that the service could create as many as 60,000 jobs in South Korea and elsewhere.
In an interview with The Korea Herald, Jung Byung-gi, a vice president of LIG Nex1, said the aerospace defense contractor would lead the project, scheduled to roll out next year.  LIG Nex1 developed Korea's first auto GPS navigation system in April 1997, according to the article.
Once launched, South Korea will be the seventh nation to have its own satellite navigation system.