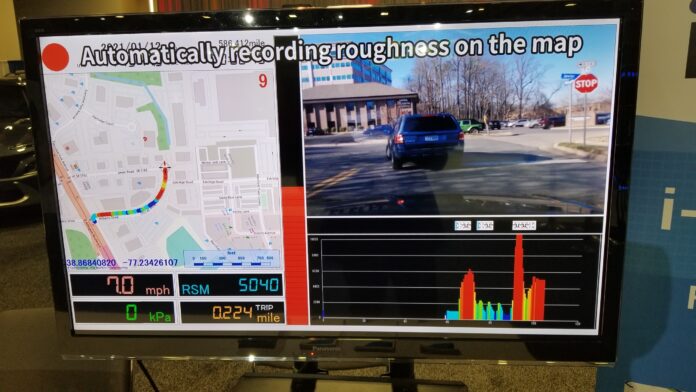 WASHINGTON—While it isn't as big as the gigantic car shows they have in Detroit and Geneva, the Washington Auto Show here is known as "the policy auto show," with government and industry officials trying to assess when fully autonomous vehicles will be on the road.
In an industry keynote, Chris Urmson, Aurora CEO, said that regulators rightly look to see whether autonomous vehicles pose an unreasonable risk on roadways.  "Clearly, you can't have zero risk.  You can't wrap [a car] in a bubble," he said.  "That no risk option is not acceptable."
In terms of the current U.S. regulatory framework towards autonomous vehicles, Urmson said companies have to meet acceptable motor vehicle safety standards.  In Germany, he said that the government, for [SAE] Level 3 driving, requires a person to be readily available to enter a vehicle.  "I prefer the U.S. model.  The reason is that it turns out we have a lot of lawyers in this country," Urmson said.  "Early on, it gives companies the flexibility to do more—and leads to innovation in the U.S.—with guiderails.  It limits unreasonable actors in this space."
Aurora had a big 2021 as it acquired Uber's self-driving car business, partnered with Kenworth and Volvo Trucks, Toyota, Federal Express and Uber Freight.  "We now have 1,600 [employees] in eight cities and seven states," Urmson said.  "We also went public."
While many early autonomous vehicle companies championed robotaxi markets, Urmson said Aurora will continue to concentrate on the trucking industry.  "We are concentrating on a trucking product first as there is a massive shortage of drivers and the need to help the supply chain and economy," he said.
At the Washington Auto Show, almost every politico parroted the same thing:  the need for 500,000 charging stations nationwide; climate change will drive the automotive industry and promote a clean energy economy; and repairing roads, infrastructure and public transit will be based on "climate resilience."  However, no politician uttered the words, "autonomous vehicles" or GPS/location, as critical technologies moving transportation forward.
Virginia Company Maps Potholes…
At the Washington Auto Show, McLean, Va.-based i-Probe is using car-mounted sensors to assess road conditions.  These road deformities, which include potholes, are identified by the sensors and transmitted to the cloud to allow local and state road operators to gain insight on road conditions, said Shinya Shimada, i-Probe chief strategy officer.
"We make this road vibration and roughness of pavement analysis in real time.  It then automatically gets recorded on a map," he said.  "We provide the results to state DoTs and other road managers."
Contact:  Shinya Shimada, i-Probe, shimada@i-probe-inc.com