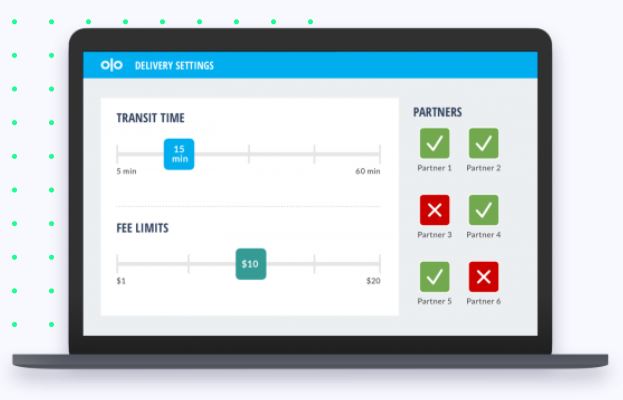 On-demand restaurant commerce platform Olo [OLO] has partnered with Radar to integrate its geofencing technology.  The geofencing technology will enable trip tracking functionality for restaurant brands' digital order fulfillment processes and consumers.
When a customer places a pickup order through an app powered by Olo, and assuming the customer has opted into location permissions, Radar can track the customer's ETA to the restaurant, said Nick Patrick, Radar co-founder and CEO.
"When the customer is approaching—for example, 5 minutes away from the restaurant—Radar can notify Olo, which in turn can notify the restaurant to start preparing the order," he said.  "Together with Olo's order management capabilities, Radar's industry-leading location tracking accuracy means short wait times and seamless pickup experiences for customers."
The trip tracking capabilities minimize wait times, maximize operations of the kitchen and staff, and ensure consumers get their food as fresh as possible, the company said.  "Partnering with Olo allows us to extend our reach to improve the off-premise experience for more guests at some of the largest QSR brands in the space," Patrick said.
Current customers include CKE Restaurants, parent company of Carl's Jr. and Hardee's restaurants.
Olo, which has more than 200 technology partners, says more than 500 restaurant brands use its platform with millions of restaurant orders per day.  Radar, founded in 2016, is backed by such venture capital firms as Insight Partners, Accel, Two Sigma Ventures, Heavybit, Prime Set and Bedrock Capital.
Contact: Olo, olo@icrinc.com, www.olo.com; Radar, radar@launchsquad.com, www.radar.com.