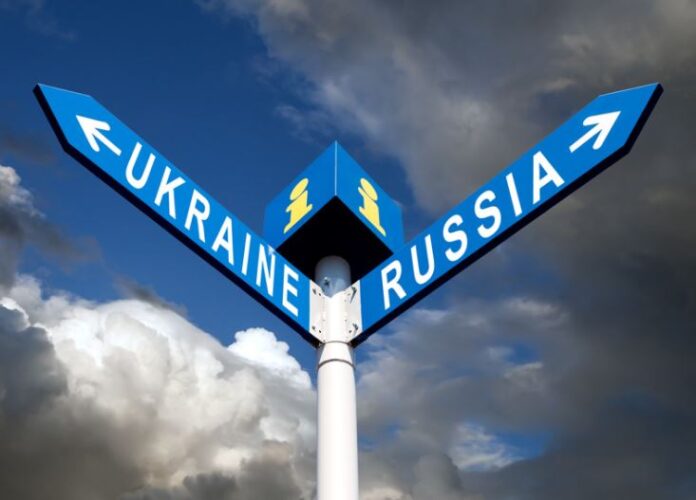 While several location industry companies have made announcements denouncing Russia, and stopping all sales activity in the country, for its recent invasion of Ukraine, it remains unclear whether other companies are electing to take a "wait-and-see" stance by continuing operations there.
Trimble Navigation [TRMB] said it is stopping the sale of products and services in Russia and Belarus.  "Our primary focus continues to be on the welfare of our employees and partners in Ukraine and Russia.  Through the Trimble Foundation, we are also contributing to urgently needed humanitarian relief for displaced Ukrainian citizens," the company said in a statement.
While not making a statement on the war, Geotab said its employees have donated more than $30,000 Canadian dollars to relief organizations helping in Ukraine.   "We want to thank all of our employees who have donated as we continue to monitor ways we can support the citizens of Ukraine during this difficult time," the company said in a statement on LinkedIn.
Gurtam, which has a 50 percent marketing share in Russia with 1 million vehicles connected, announced the decision to suspend sales of Wialon and flespi products in the country. "I am sure there's nothing more important than human life. Any business can be restored, but those killed will never be back," said CEO and chief architect Aliaksei Shchurko, in a statement. "That's why, having decided on our leaving the market of Russia, I'm not trying to take anyone's side.  Instead, I assert myself to reviving peace and standing against violence."
Other statements on the Ukraine conflict include:
TomTom:  "As a global company, we have employees based in both Ukraine and Russia.  We also have many employees based in other parts of the world who have family, friends and close connections in Ukraine.  Since the war's beginning, our crisis team has been offering ongoing support to those impacted."
Quuppa:  "Quuppa fully supports the sovereign country and people of Ukraine during these devastating times.  As a company, we comply with applicable sanctions and restrictions. We are currently not delivering to Russia.  We will closely monitor and analyze the developments of the war before any other decisions are taken."
NavVis:  "We'd like to make it clear that we vehemently condemn and stand against violence, war, and any other form of unnecessary, unprovoked conflict that leads to the destruction of communities or the loss of life. As a company with over 60 nationalities represented, any kind of hardship towards one of us affects all of us. We will not calmly standby as we watch what is happening to our neighbors, friends, and loved ones across borders."
Slovakia-based Sygic has disabled live traffic information in Ukraine on its Sygic GPS Navigation and Sygic Truck & Caravan GPS Navigation application to protect Ukrainian users, the company said.
John Deere:  "Two weeks ago, we suspended shipments of machines to Russia and then subsequently, Belarus.  We continue to monitor the situation closely while we fully abide by U.S. and international sanctions.  The John Deere Foundation has additionally been working directly with a number of organizations, including multiple UN agencies, to mobilize resources to support Ukrainians impacted by the crisis."