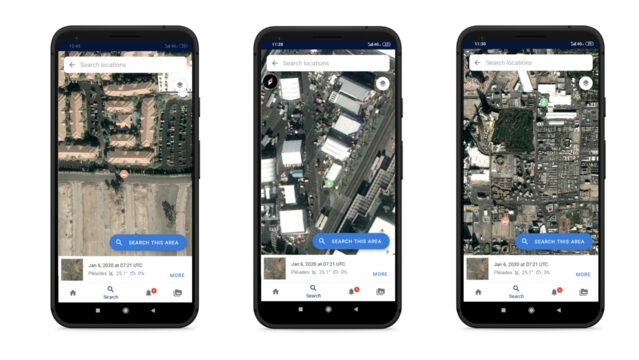 Prototype Focusing on Ride-Hailing Markets
Airbus Intelligence, Orange Business Services and Geoflex are working on a prototype to deliver a mix of telecom and cloud services that rely on GPS/GNSS positioning of vehicles, smartphones and assets.
The goal of the partnership, which was first announced at CES 2020, is to build an up-to-date digital twin of the reality on the cloud to help companies in the field, Geoflex said.
The partnership's prototype focus is on the precise positioning of a ride-hailing vehicle and its client's smartphone that will augment the success rate of pick up in a Mobility-as-a-Service (MAAS) environment, the company said.  Geoflex cited industry data that indicates one of five pick-ups are delayed or uncompleted because customers cannot find their ride.
Geoflex, based near Paris and founded in 2012 by Romain Legros, says its "hypergeolocation" service has been available worldwide since 2018.  The service, which corrects GNSS inaccuracies in real-time or post processing, was initially developed by the French space agency CNES over a 12-year period.
Key Takeaways:
The company is actively pursuing other markets—conducting tests in Europe, South America and Africa in aviation/UAV, rail, LBS and other market segments.
Geoflex operates a network of 80 GNSS ground stations.