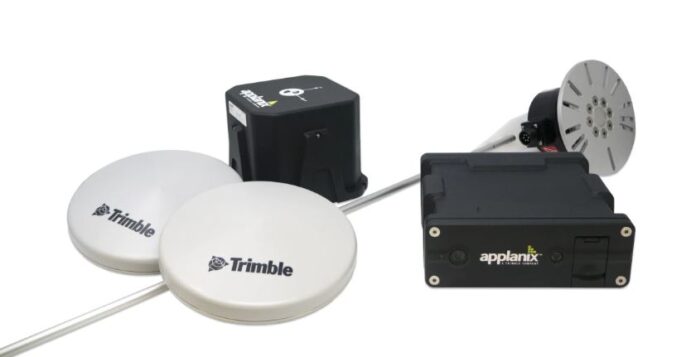 Last week,
Location Business News 
reported that 
Trimble
 [TRMB] announced the first deployment of its map-based localization system for land-based autonomous vehicle applications.  The customer, Japan-based 
IHI Corp
., will retrofit its existing container and haulage trucks with a customized 
Applanix POS LV
 system.
This week, LBN talked to Louis Nastro, Trimble's On-Road Autonomy Division's director of strategy and marketing about the system's technology and markets.
LBN:  Do you view the container/trucking market as probably the first real market for autonomy products?
Nastro:  "We see a lot of opportunity in this market, but also see a lot of opportunity in several markets including agriculture, construction, consumer automotive and mining.  The first truly autonomous application was in deep open pit mining where we provide precision location and orientation for autonomous mining trucks in harsh conditions.  For on road applications such as autonomous trucks we start with the POS LV for ground truthing and providing precise reference data and then migrate to providing our precise positioning engine with ASIL-certified Trimble RTX corrections.  From development to deployment, we have solutions that meet the requirements of customers to aid them in every step of the process."
LBN:  Is Trimble providing the maps for this project, augments GNSS, or both?
Nastro:  "Onboard the vehicle, Trimble provides both the onboard real-time position and orientation data required for successfully navigating the vehicle using Trimble RTX corrections.  Using our SLAM technology, we also have the ability to generate maps to compare the position result with what the sensors are seeing and correlate the two to provide precise positioning even in areas of degraded or no GNSS. This is the map-based localization functionality within our SLAM framework.  Presenting clients with the complete workflow for creating and utilizing the maps in real time allows for rapid deployment.  Trimble Applanix POS LV technology enhances and augments GNSS and inertial data to provide an accurate base map using post-processed data."
LBN:  Does the company plan further partnerships within North America?
Nastro:  "While Trimble is talking with several companies in North America to develop customized autonomous systems, we have several existing partnerships already in place.  General Motors uses Trimble RTX technology as the high-accuracy GNSS/GPS correction source to deliver absolute positioning to vehicles equipped with GM's Super Cruise hands-free highway driving system.  Trimble is partnered with HORSCH, one of the world's leading manufacturers of modern agriculture technology, to develop autonomous machines.  And, we are partnered with several automotive OEMs and Tier I suppliers providing our precise GNSS/inertial positioning engine and ASIL-certified Trimble RTX corrections for ADAS and ultimately, autonomous vehicle functionality."