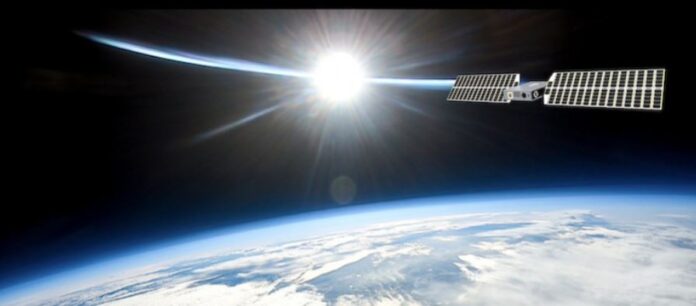 Hexagon–NovAtel have announced a successful test demonstrating their OEM7 GNSS receivers to track Xona Space Systems' PULSAR signals, which are generated by a Spirent Communications simulator.  This test shows that NovAtel GNSS receivers can track a Spirent simulated L-band signal identical to the PULSAR signal broadcast by Xona's low-Earth orbit (LEO) satellites.
As part of the 2023 Joint Navigation Conference technical program this week, Spirent, Xona, and NovAtel will share initial test results.
Another company, Septentrio, announced this week it is working with Xona to develop an experimental receiver which is compatible with the PULSAR signal.  The multi-frequency receiver will be one of the first to decode all PULSAR signals in parallel with other standard GNSS signals, the company said.
Xona's PULSAR system will eventually consist of 260 LEO satellites orbiting the Earth 25 times closer than GPS satellites.  The higher signal power from its proximity to Earth and modernized design allow for better multipath mitigation and higher accuracy—along with increased interference and spoofing detection, the company said.
Orolia Rebrands as Safran Federal Systems
Also at JNC, Safran's [SAFRY] Orolia Defense & Security, announced that it will re-brand under a new name, Safran Federal Systems.  The Safran Federal Systems inertial navigation portfolio now includes the Hemispherical Resonator Gyro (HRG) Crystal technology, the company said.
In other JNC news:
BAE Systems [BAESY] unveiled NavGuide, a next-generation Assured-Positioning, Navigation and Timing (A-PNT) device featuring M-Code GPS technology. NavGuide is a replacement to the Defense Advanced GPS Receiver (DAGR).