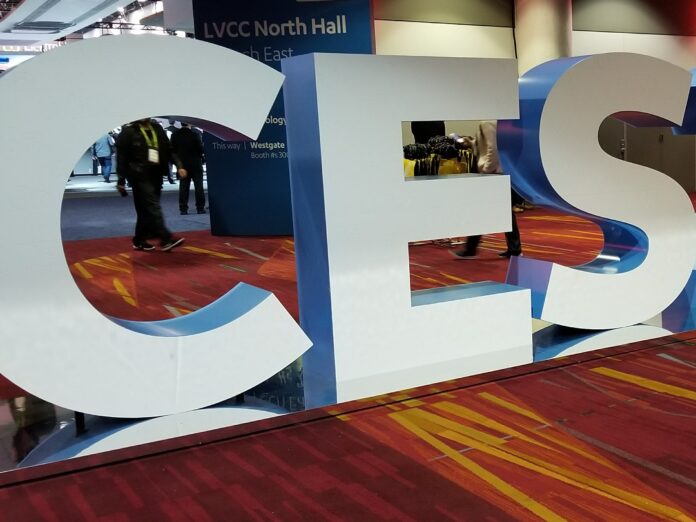 Due to the worldwide COVID-19 pandemic, the massive CES trade show, normally in Las Vegas, was a virtual experience.  However, a virtual CES was a hard experience to get used to…
After more than 20 years of covering the trade show in person, attending press conferences and conducting interviews online, I found the experience to be challenging.
The presentations felt, and were in most cases, prerecorded a month prior to CES.  Sometimes the press conferences did not have question-and-answer sessions, or canned answers given to executives by public relations people.
This doesn't happen much during an in-person interview because, frankly, there is nowhere for the interview subject to hide.
In addition, trying to chat with "booth" personnel online was cumbersome and often requests for information were ignored.  Again, there are few places to hide in a booth…although <cough> some companies' booth personnel make themselves scarce at in-person trade shows as well.
The Consumer Technology Association, the entity that runs CES (which hasn't stood for the Consumer Electronics Show for a few years) says nearly 2,000 companies exhibited, with 19 keynote presentations during media day.
However, SBD Automotive, which has a solid overview of the virtual CES in its First Take slide presentation, said the amount of exhibitors were about a quarter of what it was last year.
"As an analyst you missed what happens between the lines.  [You miss] the traditional conversations," said Jeffrey Hannah, SBD Automotive North America director, in a company YouTube video.  "The booth buzz is lost this year.  Some companies rehashed what happened last year."
SBD Automotive estimated that there were 59,000 virtual attendees vs. 170,000 last year (and a high of 188,000 in 2019).  In addition, the company said that only five automotive OEMs participated compared to 14 in 2020.
SBD Automotive says that COVID-19 "is unlikely to be fully resolved, so [CES] is likely to continue as virtual until 2023."  This may be a bad scenario for CTA as the show could lose influence and companies may find other ways to announce product offerings, the company said.
There were a few pluses of a virtual CES.  The cost and time of attending were at a breaking point.  Airfare, lodging, transportation to and from the convention center, crowds/long lines, etc.
Not to mention pandemic safety.
Full LBN CES Coverage
There were a few trends at the virtual CES.  One was that there was a de-emphasis on passenger autonomous vehicles.
A case in point is the appearance of both Caterpillar and John Deere at the virtual conference.
Deerfield, Ill.-based Caterpillar, a first-time exhibitor at CES this year, said it has been involved in autonomy and use of GPS for more than two decades. "We were an early adopter of GPS when there were few satellites in the sky," said Denise Johnson, company group president, resource industries. "We have 350 autonomous trucks operating 24-7 on three continents."
To Moline, Ill.-based John Deere, exhibiting at the trade show for the third time, agriculture is a high-tech industry that uses GPS, self-driving tractors, artificial intelligence and a multitude of sensors. The company rolled out its first self-driving tractors nearly 20 years ago, said Jahmy Hindman, John Deere CTO.
Indy Challenge Tests Autonomous Race Car in Challenging Environment
At the virtual CES, representatives from the Indy Autonomous Challenge unveiled the Dallara IL-15 race car that will be used in a head-to-head race around the famous Indianapolis Motor Speedway on Oct. 23.
Photo: Indianapolis Motor Speedway (IMS).
The Indy Autonomous Challenge, organized by Energy Systems Network and Indianapolis Motor Speedway, pits 500 university students, developing autonomous vehicle technology, against each other for a $1.5 million prize.
See Kevin Dennehy's CES story at GPS World magazine.