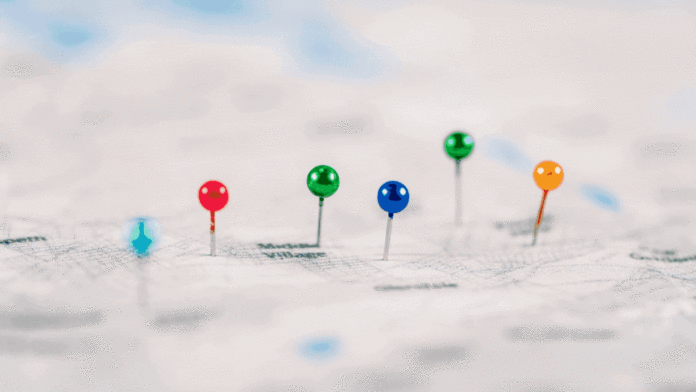 Skyhook and Tive are partnering to provide hybrid location to in-transit shipments.  Skyhook's Precision Location product will replace and supplement existing location sources on specific models of Tive shipment trackers, the company said.
Skyhook's Precision Location positioning system API is integrated with Tive's platform to resolve location from RF signal observations, both Wi-Fi and cellular, when the devices transmit these measurements to the Tive Data Cloud, said Nick Knellinger, Skyhook's vice president of product.
No additional work is required as Tive upgrades its location tracking services and onboards new customers, Knellinger said.  "The integration is completed at this time. As Tive brings on new customers and partners, they'll have immediate access to this premium service as a component of Tive's [product line]," he said.  "In the future, there may be opportunities to survey the RF environment, particularly in controlled areas, like warehouses, distribution facilities, to optimize indoor, network-based positioning at these facilities without adding additional infrastructure."
Tive said that their shippers, 3PLs, brokers, LSPs receive accurate shipment location, said Krenar Komoni, Tive founder and CEO, in a company blog.  "I met the founder of Skyhook, Ted Morgan, many years ago and never imagined one day we would be partnered with the amazing company that he founded," he said.
Last month, Skyhook partnered with Coolpad for its Emergency Positioning Software for public safety markets.  However, Knellinger didn't say whether the company was focused on public safety or asset location.
"Skyhook's core mission is to provide services that enable the ability to locate any device in the world.  This spans across many, many market verticals and sub-segments," he said in a prepared statement.  "Logistics and asset tracking has been an area of focus for years but has picked up even more traction recently alongside higher expectations of real-time asset visibility, continued reduction of costs in hardware components, and the growing global availability of low-power wide area networks."
Knellinger did say that public safety has seen significant market growth over the past 12-18 months because of FCC positioning accuracy requirements, here and internationally, that require mobile network operators to have location accuracy during emergencies.  "There is a significant hole to fill for devices OEMs/ODMs that are not iOS or GMS Android t
hat need to adhere to these requirements to meet carrier certification," he said. "In short, Skyhook is continuing to invest in improving and expanding our integration options, positioning techniques, and partnerships to reduce friction to meet the needs of both these markets, as well as others."
Contact:  Isolde Decker-Lucke, Skyhook, Idecker-lucke@skyhook.com.