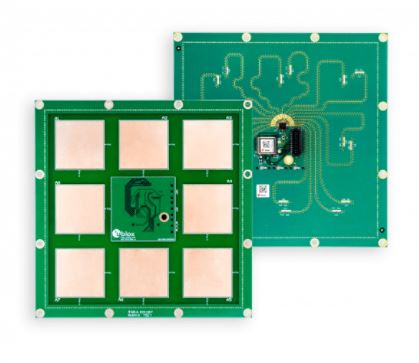 Company predicts strong automotive and industrial markets in 2022
Seeing strong future growth, Thalwil, Switzerland-based u-blox [UBXN] this week reported a 24 percent increase in revenue for fiscal year 2021.  The company said it had a 71 percent increase in adjusted EBITDA (earnings before interest, taxes, depreciation, and amortization) and operational cash flow of  97.7 million in Swiss francs (CHF).
In a recent earnings call, company CFO Roland Jud said that the automotive segment experienced a higher demand for navigation and infotainment applications, especially for electric vehicles.  "And we are able to support this rebound in demand after a strong decline in 2020, which leads then to growth on the automotive side of 41 percent compared to 2020," he said.
Jud said the electrical vehicle market is particularly strong in EMEA and China. "In the industrial sector, we see relative similar importance as before, the growth was what we made as a company–about 24 percent–and interestingly again, across the many different application areas," he said.
In the earnings call, u-blox CEO Thomas Seiler said that China represents a very large market for the company.  "On the other hand, we also have competitors, but this is not a new situation.  It was always so that we had local competitors in China and we are able to compete," he said.  "We have very good products, very good customer loyalty and enjoy also broad diversification of applications in the industrial and automotive space."
Last year, the company purchased full ownership of Sapcorda and launched the PointPerfect GNSS correction service for mass markets. The service is based on the intellectual property acquired with Sapcorda, the company said.
Overall, the u-blox predicted the fiscal year 2022 guidance to see strong revenue growth of between 21 to 32 percent.  The company proposed a dividend payment of [CHF] 1.30 per share.