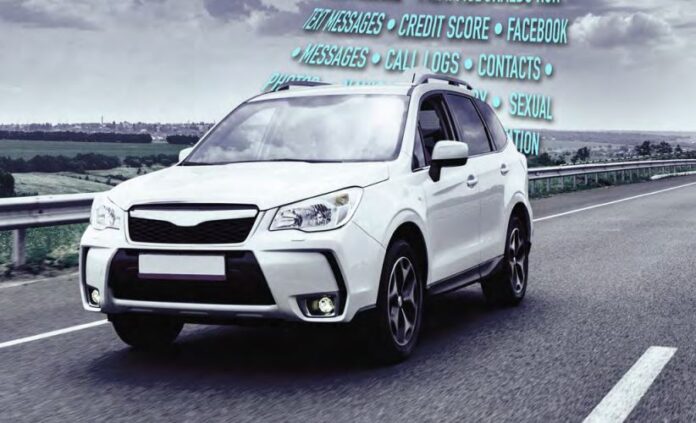 A new Consumer Watchdog report may ruffle feathers in the industry as it says that California is developing rules to battle consumer privacy issues from connected cars and location technology.
The new rules will be part of Prop 24—the California Privacy Rights Act (CPRA), which "should preclude insurance companies and automakers from using precise geolocation without consumer permission," according to the report.  The report, "Connected Cars and The Threat to Your Privacy" says if the new geolocation rule and other privacy regulations "withstand industry lobbying, it will prevent a host of privacy abuses identified."
The report said that California Insurance Commissioner Ricardo Lara "is working with the industry on a plan to allow data transmitted from cars to be used for insurance pricing, despite the ban on the practice in California."
While California could be the first state in the nation with an "opt-out" for geo-location that could take effect by 2023, the report contends location data can be turned off on your cellphone, but there is an opt-out feature for your car.
"Consumers should have the right to say no to being tracked in their cars" said the report's author, Justin Kloczko, in a statement.  "California's new privacy law offers the best hope for limits on automotive surveillance if the California Privacy Protection Agency fulfills its mandate to give consumers an opt out right. Just because you subscribe to GPS does not mean carmakers and insurance companies should have a blank check to use or sell your data for whatever they want."
The report also contends:
13 leading automakers reviewed by the United States General Accounting Office reported collecting, using and sharing data from connected vehicles' location and operations.
Car companies, including General Motors, Toyota, Ford, reserve the right to collect, use and share data in order to track and market products.
Car manufacturers are working with software companies to bring advertising right into the dashboard. Information from Chevy's OnStar Service is directly fed to apps for Dominos, IHOP, and Shell, among others. Geolocation data customers include retailers like Starbucks, so they can better know when a person is likely to buy a cup of coffee.
Telenav touts its "freemium" model popularized by streaming services such as Hulu and Spotify, where in exchange for free services, consumers will be flashed with ads.
California's insurance market is the epicenter of the latest fight over use the telematics, data transmitted from cars. California Insurance Commissioner Ricardo Lara recently started a Twitter fight with Elon Musk over using telematics data collected by cars in insurance rate setting.