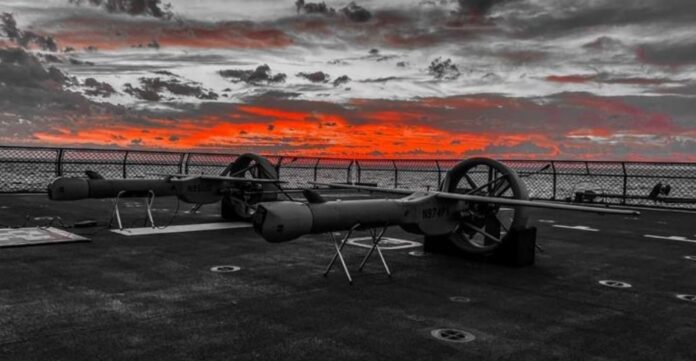 New investment places the company's value at $2.7 billion…
Defense technology company Shield AI has raised $200 million in Series F led by U.S. Innovative Technology Fund (USIT) and co-led by Riot Ventures.  The new investment puts the value of the company at $2.7 billion.
Besides billionaire Thomas Tull's USIT investment, other investors include Cathie Wood's ARK Invest and returning investors Disruptive and Snowpoint.  The company said the new investment will be used to scale its V-BAT Teams product and increase integration with third-party unscrewed platforms.
V-BAT Teams are a drone-swarming technology that has been attractive to the U.S. Defense Department and other nations. Also attractive to DoD is the company's products that operate in GPS-denied and jamming environments.
"This funding accelerates the scaling of Shield AI's products, enabling the deployment of intelligent, affordable mass—the most important non-nuclear deterrent for the next 30 years," said Brandon Tseng, Shield AI's president, co-founder, and former Navy SEAL, in a statement.
Shield AI's main product, called Hivemind, enables intelligent aircraft to operate autonomously in high-threat environments on the edge, the company said.  This operation is without the need of GPS, remote operators or command inputs, the company said.
The company, which is integrating Hivemind into unscrewed fighter jets, said its technology approach is similar to the self-driving car industry as its software stack is aircraft agnostic.