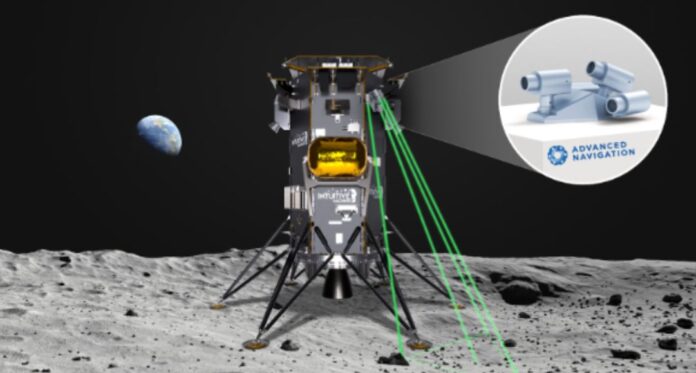 Advanced Navigation has been awarded a $3.47 million grant, as part of the Moon to Mars Initiative: Demonstrator Mission, by the Australian Space Agency to support NASA's Moon and Mars exploration.
The grant will spur the development and production of the company's Light Detection, Altimetry and Velocimetry (LiDAV) technology.  Advanced Navigation will deliver a LiDAV sensor called LUNA (Laser measurement Unit for Navigational Aid) to US-based space systems company, Intuitive Machines, as part of NASA's ongoing Commercial Luna Payload Services (CLPS) program, the company said.
Project LUNA will be demonstrated on board Intuitive Machines' Nova-C lander during the final descent on the lunar surface, the company said.  Afterward, Advanced Navigation's LUNA technology will be offered commercially for integration into landers in 2025-2026.
When visual references are unavailable and cameras fail due to lack of light, dust and other obscurities, LUNA can serve as a primary navigation input, the company said.  The company said the navigation sensor will become a technology that will improve safety and reliability of complex autonomous landing maneuvers.
Advanced Navigation is also working with Australian company Transparent Earth Geophysics to test terrestrial applications of LUNA for airborne gravimetry and navigation of airborne vehicles when GPS is unavailable or unreliable, the company said.  This testing includes on aircraft, helicopters, commercial drones and flying taxis
Contact:  Laura Hayward, Advanced Navigation, laura.hayward@advancednavigation.com.