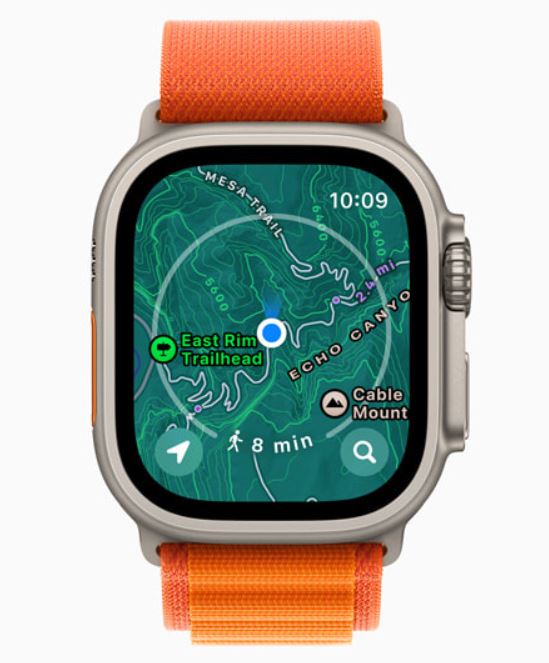 Lost in the product rollouts at its WWDC event this week was Apple's AAPL 0.00 announcement that users will be able to use Apple Maps offline, with the iOS 17 update, later this year.
While Google Maps has had this feature for years, iPhone users will now have the option to continue navigation in areas with bad cellular coverage—as long as they download the maps in advance.
Apple didn't say much about its new offline maps, but they will provide access to turn-by-turn navigation, estimated time of arrival and places in Maps. The features can be used on a paired Apple Watch that is in range of its companion iPhone, the company said.
The new watchOS 10 features a new Elevation view that uses altimeter data, offering a three-dimensional view of saved waypoints, the company said.  In the United States, Apple Maps will display a new topographic map featuring contour lines, hill shading, elevation details, and points of interest.  For hiking, the company said users can search for nearby trails and trailheads, with place cards that include detailed information, like trail length, type and difficulty.