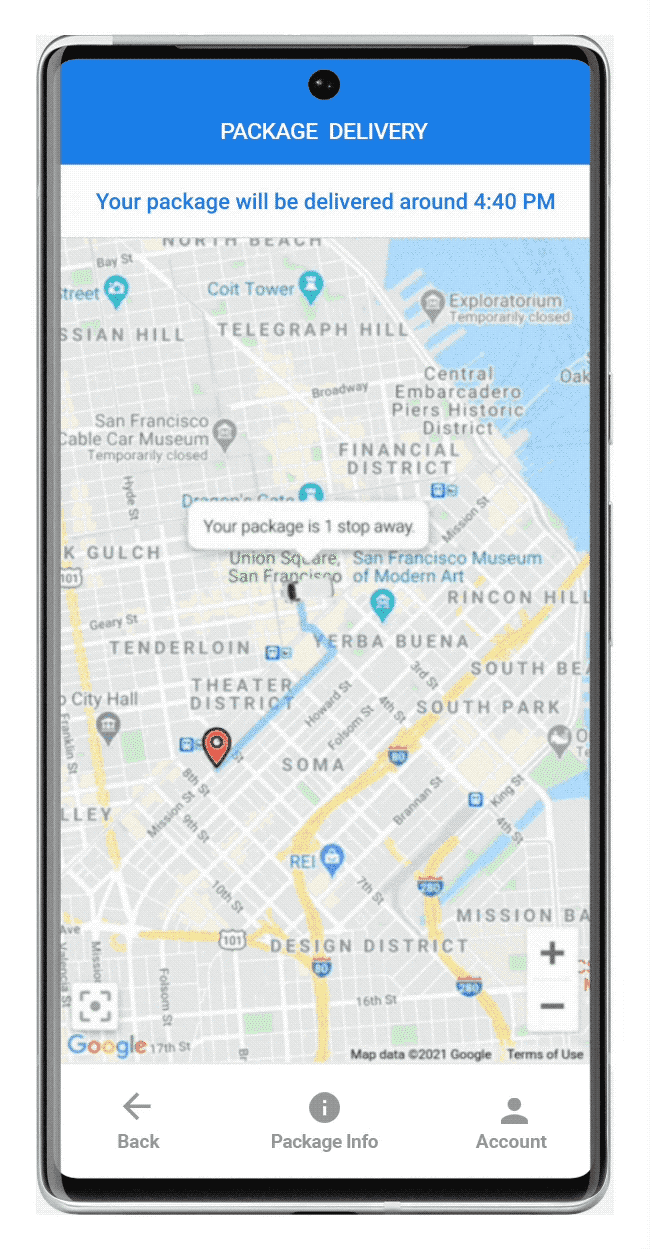 Hoping to help fleet operators optimize delivery operations, Google announced the launch of Last Mile Fleet Solution from its Google Maps Platform.  The company also launched its Cloud Fleet Routing API from Google Cloud.
Google said that the pandemic's challenges accelerated ecommerce adoption and strained supply chains—at the same time increasing consumer delivery speed expectations.  The company said that the two new products help fleet operators through such features as mapping, routing, in-app routing through Google Maps, and analytics capabilities.
Based on the extensive use of Google Maps by commercial telematics solution providers, new Google solutions for optimizing delivery times should be well received, said Clem Driscoll, founder and president of C.J. Driscoll & Associates.
"Through Google Prime and other services, consumers and businesses are increasingly relying on fast delivery of products. Predictability of delivery times during the day is a logical extension of this, and product suppliers are anxious to offer this capability to their customers," Driscoll said.  "Google Prime has shown the logistics industry that consumers will pay a premium for timely delivery of packages. While the impediments are different, service providers are also seeking affordable solutions that will enable them to provide their customers with tighter estimates on the arrival times of technicians and other service personnel."
Google said that the Cloud Fleet Routing API focuses on route planning to allow operators to determine the number of packages going into delivery vans and optimize tasks.  The Last Mile Fleet Solution, which builds on the On-demand Rides & Deliveries mobility solution from Google Maps Platform, allows operators to focus on the delivery itself, the company said.  The company said that last mile delivery can be more than half of total shipping costs.
Last Mile Fleet Solution is currently ready for fleet operators, while Cloud Fleet Routing API will be "generally available" in the second quarter.