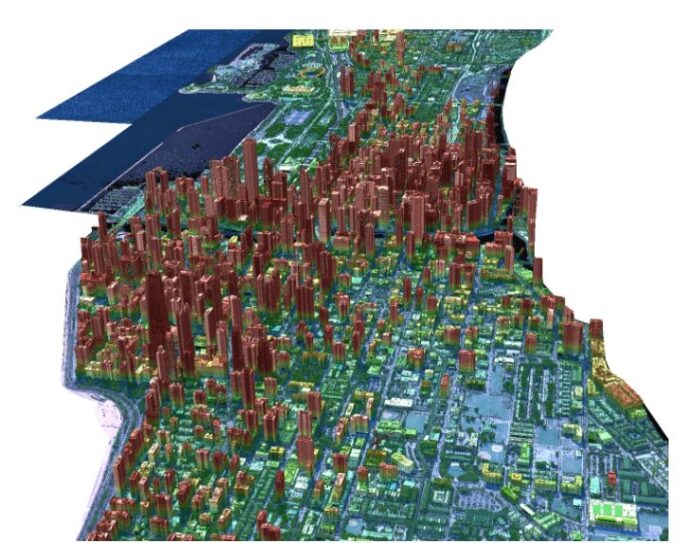 NUVIEW has announced that it is building the first commercial lidar satellite constellation to map the Earth's land surface in 3D.  The announcement, made at the Geospatial World Forum in Rotterdam, calls for a new constellation of 20 lidar satellites to map all of the planet.
NUVIEW, which claims $1.2 billion in early adopter agreements, says that current satellite imagery gives users only a 2D view of the Earth, while only 5 percent has been mapping with lidar.  This limited depth and accuracy precludes its utility for solving challenges in climate change, disaster response, sustainable farming, conservation and forestry, the company says.
"Our [lidar] satellite constellation will offer a wealth of information that has never before been available at scale, driving innovation and progress throughout numerous industries and revolutionizing the way we understand and interact with our planet," said Clint Graumann, NUVIEW CEO and co-founder, in a statement.
The new constellation will collect data more than 100 times faster than current commercial aerial solutions in an "always on" approach, the company said.  It believes farmers will be able to optimize crop yields and water usage.  It also said that city planners will be able to create more sustainable and efficient urban areas.