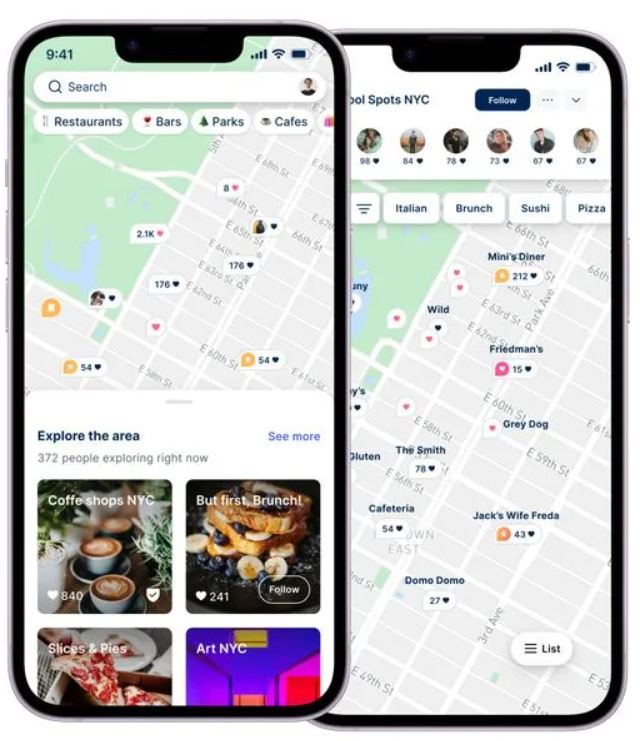 Social mapping platform Atly has officially launched with $18 million in funding from Target Global, Tal Ventures, and FKA Brands to offer users location-based content.  Atly, in its open beta, said it has stewarded thousands of user-created community-based maps.
The company says hundreds of new maps are generated organically each month across such verticals as food and restaurants, travel, nature and the outdoors, parenting, and more.  Atly says that digital search is undergoing a transformation as people are turning to resources beyond Google Search and Google Maps.  The company contends that platforms like TikTok and Facebook were not purpose-build for location-based discovery.
"From Blogger to YouTube to Instagram and TikTok, people seek both community and information online, and they're often finding that intersection on social media. But there is a gaping hole when it comes to location-based information, which is where Atly comes in," said Uriel Maslansky, company CEO and co-founder, in a statement.
The company is bringing mapping up to speed by enabling people to search for the specific things they actually want—via its organically grown user-base, said Joshua Kaufman, Atly co-founder.
"It makes no sense.  We search for things like 'cafe' or 'restaurant,' when in reality, these are simply proxies for the things we are actually searching for, whether that's a place that serves cold brew or some mouth-watering French toast," he said.  "And when we finally find a place, the rating and reviews are unreliable. Is the cafe rated 3.5/5 because of the coffee? The atmosphere?"
Contact:  Allison Grey, for Atly, (323) 283-8176, atly@headline.media, www.atly.com.