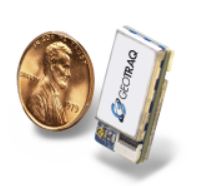 SPYR
 [SPYR] has announced it will embed 
Polte
 location technologies into two new 
GeoTraq 
NB-IoT/ LTE-M modules: the 
Tracker-Module GT-TM100
 and 
Sensor-Module GT-SM100
.  Polte's C-LoC location solution leverages mobile IoT to eliminate the need for GPS/GNSS radios, the company said.
GeoTraq, which was recently acquired by SPYR and has been working with Polte for more than a year, says its Tracker-Module GT-TM100 is designed for low-cost asset tracking and other location-based applications.
"We believe that the business world has not fully grasped the changes that are occurring in the tracking industry and the advancements that positioning on the LTE radio channel will provide.  Historical tracking solutions use GPS, which adds $3–$4 in extra component costs and produces a significant drain on the battery life," said Pierre Parent, GeoTraq CTO, in a statement.  "If your goal is to build a disposable tracking tag for less than $10 to monitor critical materials and packages while they are in the mail, GPS is a non-starter.  It's too bulky, expensive, and probably won't work indoors."
While Polte's location product provides outdoor coverage ranging from rural areas to urban canyons, it can track objects inside vehicles or in shipping containers, the company said.  "We see a huge market opportunity for low-cost, battery powered IoT asset trackers across many industry verticals from shipping & transportation to manufacturing to tracking everyday objects," said Polte CEO Ed Chao, in a statement.  "We are at the very beginning of what is possible with Mobile IoT."
Contact: Tim Matula, SPYR, tmatula@spyr.com, www.spyr.com.