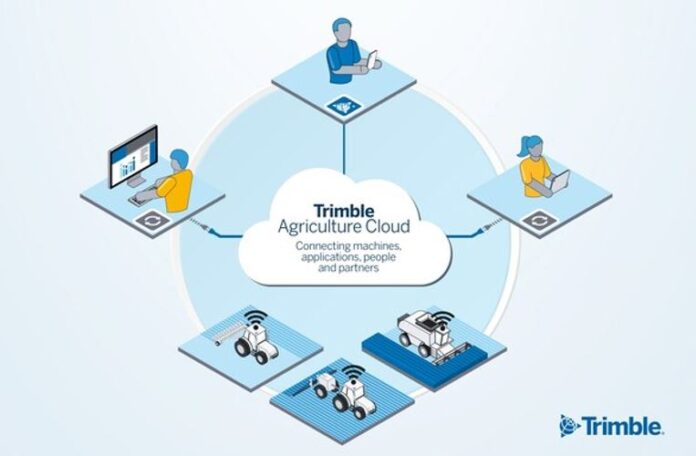 Econolite Acquires Western Pacific Signal
Econolite last week acquired its distribution partner, Western Pacific Signal, which integrates and provides intelligent transportation systems, including connected vehicle systems.  Financial details were not disclosed.  Econolite says the deal will expand the company's ITS solutions while gaining experienced technical sales and field support technicians.  Last year, Econolite and Germany's PTV Group were merged under the brand Umovity. For more information, visit
Contact:  Dana McCombs, Econolite, dmccombs@econolite.com, www.econolite.com.
EMERES Partners With NextNav
EMERES has partnered with NextNav NN 0.60%↑ to offer z-axis location, 3D visualization and integrations to First Responders. EMERES' Cirrus Public Safety Platform features computer-aided dispatch (CAD) and NG9-1-1 capabilities.  Off-the-shelf connection interfaces to NextNav's services will be available in the new PSAPP Market, a collection of applications and interfaces for Cirrus platform customers, the company said.
Contact:  Jarret Winkelman, EMERES, Jarret.Winkelman@emeres.com, www.emeres.com.
C.J. Driscoll & Associates Releases Survey of U.S. Fleet Operator Interest
C.J. Driscoll & Associates has released a multi-client marketing research study covering the market for managing fleet vehicles, drivers, and mobile workers. The 2023-24 Survey of Fleet Operator Interest in MRM Systems and Services assesses the current market penetration of GPS fleet management systems, video-based driver behavior management systems, and GPS-equipped handset/portable solutions for managing mobile workers. The study also details the principal motivations of fleet operators for deploying MRM solutions and the operational and financial benefits derived from these systems.
Contact:  Clem Driscoll, C.J. Driscoll & Associates, (310) 717-7961, clemdriscoll@cjdriscoll.com, www.cjdriscoll.com.
Trimble Announces Flexible API for Ag Cloud
Trimble $TRMB has announced the release of its flexible API for the Trimble Agriculture Cloud, which streamlines farming operations, the company said.  The API couples in-field devices and operational workflows for enabling compatibility with both Trimble and third-party agriculture applications, the company said.
API capabilities include farm setup, task records and recommendations, materials, vehicle setup, work orders, harvest and crop zones activities, the company said.  The API enables integrators to create value for farmers and their partners, including consultants, agronomists, custom applicators and others, the company said.
Contact:  Trimble, www.agriculture.trimble.com.
Halo Uses Oracle NetSuite To Scale Operations
Halo, a GPS wireless dog fence that is used by more than 150,000 dogs, will use Oracle NetSuite to enhance and scale its operations as it expands globally.  Launched in 2019, Halo uses GPS tracking and activity monitoring so that pet owners can establish virtual boundaries in the app.  By automating its procurement, inventory, and subscription management functions, NetSuite will help Halo increase recurring, predictable revenue generators and improve its gross margin, the company said.
Contact:  Halo, www.halocollar.com.
Trackem GPS Introduces Driver App
Trackem GPS has launched the Trackem Driver allows fleet managers to connect with their drivers, gaining insights and enhancing communication within the organization.  The app allows drivers to easily assign themselves to vehicles they are using, providing managers with real-time information on the driver and vehicle usage, the company said.
Other features include driver ID, vehicle assignment, in-app messaging, driver clock and driver reports.  Trackem says it is constantly updating and improving its GPS software platforms.
Contact:  Shaun Gratrix, Solutions Into Motion, (866) 868-7225, info@trackem.com, www.trackem.com.
---
Create a FREE ManyMe Account.
---
Airgain Expands Line of 5G Antennas
Airgain AIRG -2.47%↓ has launched the RECON13 antenna, which expands its line of outdoor 5G antennas designed for fleet and public safety vehicles and assets.  The RECON13 5G antenna features a 13-in-1 configuration that supports as many as four LTE/5G cellular elements.  The company also rolled out its ULTRAMAX Glass 5G antenna for fleet and public safety vehicles. As an option, both antennas have a GNSS element for GPS location services.
Contact:  Marco Ceglie, Airgain, (602) 245 6212, mcegliex@airgain.com.
Kansas 911 Awards RapidDeploy Multi-Year Statewide Contract
RapidDeploy has announced that Lightning, a new mobile app, will be used by Kansas 911 to provide more than 100 call centers and 24,000 first responders with call data and information.  The Lightning application is powered by RapidDeploy's primary call-taking map, Radius Mapping.  Lightning, which was unveiled at APCO in Nashville this week, features responder location sharing, including Z-axis, providing a view of critical incidents and tracking of first responders.  The app supports iOS and Android platforms.
Contact:  RapidDeploy, www.rapiddeploy.com.
Sabanto Steward Brings Autonomous Operations to Existing Tractors
Sabanto has announced that its Steward Vehicle Mission Control unit allows users to create, manage, and monitor field operations in real time.  The on-board Vehicle Path Finding Module connects to a tractor's steering, power, and hydraulic systems, and works together with the Vehicle Operating System.
Cellular connectivity, GNSS receivers, lidar sensors, and intelligent video cameras can connect with Steward's vPFM, sending and receiving navigational, performance and video data so users can monitor their field operations in real time, the company said.
Contact:  Sabanto, https://sabantoag.com.
MARK43 Announces Partnership With Rapidsos
Mark43 has partnered with RapidSOS to provide 911 call centers location information for first responders.  The partnership allows Mark43 to share data from the RapidSOS Platform, to include location, health and medical information.  RapidSOS technology provides public safety telecommunicators with device-specific location information by accessing the GPS information inside a specific mobile device, the company said.
Contact:  Maddie Coe, for RapidSOS,  PrforMark43@bospar.com, www.rapidsos.com.
---
Compliantly hire anyone, anywhere, in 5 minutes with Deel
Deel is your one-stop shop for hiring, paying, and managing your remote team. We stay on top of local labor laws across the world to ensure compliance and mitigate risk so that you don't have to.
---
People
Digital Matter named Tim Newberg as CEO, North America.
Zonar has appointed Michael Gould as president and CEO.  Gould comes to this new role after nearly five years as the company's COO.
Chris Wheeler, segment manager for new markets at Hexagon's Autonomy & Positioning division, died on July 19. Wheeler previously worked at Trimble TRMB 

-0.24%↓

.
UAS manufacturer DZYNE Technologies has named Christopher Miller as interim chief revenue officer.  Miller, a former U.S. Army Special Forces officer, was the director of the National Counterterrorism Center and the acting U.S. Secretary of Defense.
Sanborn Map Co. has named Richard Butgereit as chief information officer. He previously served as CIO for the Florida Division of Emergency Management.
Harman International named Paul Heslip as director, customer quality.
Grainne Woods was named senior marketing communications manager at Trimble TRMB 

-0.24%↓

.
Jobs
Careers. U-blox.
Vice President of Growth – Data Services/Terrestrial & Wireless. Comtech.
Product Marketing Lead. Parkopedia.
Technical Director. Overture Maps Foundation.
Software Product Manager – Indoor GIS. Esri.
Senior Director, Growth Product Management. Cambridge Mobile Telematics.
Senior Product Manager – Vehicle Data Platform. Samsara.
Connected Vehicle Business Development Manager. Volvo Trucks.
Senior Manager/Space Lead. Stellantis.
---
Your partner in global employment
Over 1000 companies are hiring, paying, and taking care of their team members all over the world with Oyster's all-in-one global employment platform.
---
Click HERE to Join our growing Location Business News LinkedIn Group!