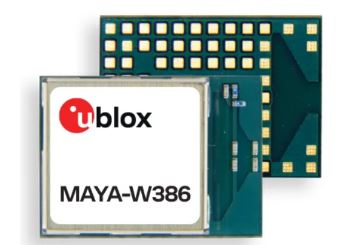 Swift Navigation Adds Unicore to Partner Program
Swift Navigation has announced the addition of Unicore Communications, a GNSS integrated circuit design manufacturer, to its new Partner Program.  Unicore's GNSS platform now uses Swift Navigation's Skylark Precise Positioning Service for autonomous driving, robotics, precision agriculture, GIS surveying and mapping, drones, machine control, and more, the company said.
The first Unicore modules to interoperate with Skylark include the triple band UM960 and quad band UM980 series, the company said.
Contact:  Swift Navigation, www.swiftnav.com.
Trucking's Annual Congestion Costs Top $94.6 Billion
Traffic congestion on U.S. highways soared to $94.6 billion in added costs to the trucking industry in 2021, according to the latest Cost of Congestion study published by the American Transportation Research Institute (ATRI).  The organization said this is the highest level recorded through this research initiative.  To calculate trucking delay impacts on U.S. roadways from 2017 to 2021, ATRI used several data sources including its truck GPS database.
Contact:  American Transportation Research Institute, www.truckingresearch.org/2023/10/cost-of-congestion-to-the-trucking-industry-2023-update.
U-blox Rolls Out Bluetooth Modules
Thalwil, Switzerland-based u-blox [UBXN] has launched its MAYA-W3 series of compact dual-mode Bluetooth LE 5.4 modules with LE Audio.  The modules also support Wi-Fi 6/6E.
The modules are designed for such industrial applications as healthcare, industrial automation and monitoring, asset tracking and management, and smart home applications.  All module variants hold global certifications for both Wi‑Fi and Bluetooth, the company said.
Contact:  Natacha Seitz, u-blox, 41 76 436 0788, natacha.seitz@u-blox.com, www.u-blox.com.
HERE Announces 2023 Partner Award Recipients
HERE Technologies has announced the recipients of the HERE Partner Awards for 2023. The Global Strategic Alliance Award went to Esri.  Other company awards went to RouteSmart Technologies, Lalamove, ORTEC, Korem, NAVIGATE and Local Eyes.
Contact:  Sebastian Kurme, HERE, 49 173 515 3549, sebastian.kurme@here.com.
Meinberg Launches GNSS Receiver
Meinberg has launched the IMS-GXL183 multi-band GNSS receiver and clock module solution.  The unit uses the Septentrio mosaic-T GNSS receiver module that has internal anti-spoofing features.
The unit also support the AtomiChron service from Fugro for the external validation and authentication of incoming GNSS messages, the company said.
Contact:  Meinberg, 49 (0) 52 81 93 09-0, sales@meinberg.de.
Pebblebee Trackers Now Available at Costco
Pebblebee has announced that its next-generation item trackers are now available at Costco stores nationwide.  The trackers come in a package that includes two Pebblebee Clip devices and one Card device.
Pebblebee trackers work with both iOS and Android, and offer more than a year's battery life on a single charge, the company said.  Pebblebee Clip tracks keys, bags and other items.  The Pepplebee Card fits in wallets, and other narrow spaces, as a tracker.
Contact:  Donna Loughlin Michaels, for Pebblebee, (408) 393-5575, donna@lmgpr.com, www.pebblebee.com.
Insign Solutions Joins Viasat ELEVATE Program
Viasat VSAT 2.22%↑ has announced that Insign Solutions has joined its ELEVATE program. As an ELEVATE partner, Insign Solutions will provide customers with an IoT-enabled monitoring solution to mitigate the environmental threats of wildfires, the company said.  Insign will use Viasat's L-band network and GPS in its Forest Capsule wildfire detection system.
Contact:  Viasat, www.viasat.com.
---
Create a FREE ManyMe Account.
---
Rosco and NEORide Partner
Rosco and NEORide, a Council of Governments representing 29 transits agencies across seven states, have partnered to allow NEORide's members to have access to collision avoidance systems supplied by Rosco Collision Avoidance.  Rosco will provide Mobileye Shield+ as a collision avoidance system for NEORide members through a national purchase agreement, the company said.  Mobileye Shield+ uses telematics data to identify hot spots and high alert areas, the company said.
Contact:  Amy Ahn-You, Rosco Vision, (718) 526-2601, amy.ahn@roscovision.com, www.roscovision.com.
Adtran launches Satellite Time and Location Solution
Adtran has launched synchronization solutions featuring Satellite Time and Location (STL) technology to address the growing vulnerabilities of GPS and other GNSS systems to jamming and spoofing attacks, the company said.  The OSA 5405-S PTP grandmaster clock can now receive STL signals.
Markets for the solutions include such industries as 5G, data centers, smart grids and defense. The OSA 5405-S supports both LEO time services and multi-constellation GNSS.
Contact:  Gareth Spence, 44 1904 699 358, public-relations@adva.com, www.adtran.com.
Phunware Partners With Wailea Beach Resort
Phunware PHUN 1.34%↑ has announced that Wailea Beach Resort is deploying its enhanced Smart Hospitality Solution as part of a three-year-long contract.  The updated version of the platform guides guests through the 22-acre property and drives them to the many amenities and dining options available, the company said.  Phunware's solution features blue-dot navigation, hotel guest engagement, interactive real-time mapping, wayfinding and indoor positioning
Contact: Phunware, (512) 693-4199, press@phunware.com, www.phunware.com.
---
Chat with your enterprise databases using secure generative AI and empower business users in your team to do their own data analyses in seconds.
---
People
Trimble TRMB 

1.75%↑

 announced that CFO David Barnes will retire from the company in May 2024. The company has named Phil Sawarynski, vice president of treasury, corporate development and co-lead of Trimble Ventures, its new CFO effective May 2024.
Maxar Intelligence announced that Dan Smoot, former Cisco CSCO 

0.42%↑

 and Salesforce CRM 

-0.36%↓

 executive, is replacing Daniel Jablonsky as CEO.
HERE Technologies has named Jason Jameson as chief customer officer.
Phunware PHUN 

1.34%↑

 has named Mike Snavely as CEO.
Jobs
Careers. Aeris.
Global Mobility – Team Lead. TomTom.
Organizational Development Consultant. TomTom.
Manager Employee Relations. TomTom.
HR Legal Counsel. TomTom.
Regional Business Development. Contact: javad.hr@javad.com. JAVAD GNSS.
Sales Executive. Ensemble Solutions Group.
---
Click HERE to Join our growing Location Business News LinkedIn Group!