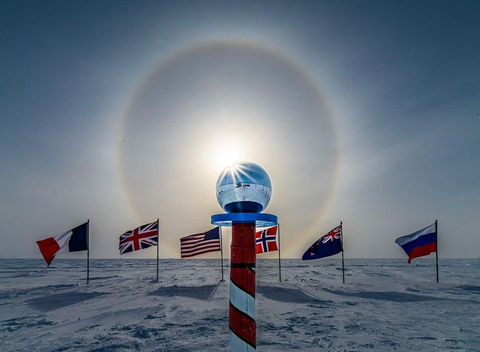 Geotab has announced it is providing a fleet management platform for British Antarctic Survey (BAS), which operates in the world's polar regions.  This month, Geotab is providing vehicle telematics data analysis for BAS' fleet of Antarctic vehicles to include snowmobiles, snow groomers, and tractors, for their latest arduous research expedition to the Antarctic.
Geotab has modified its GO9 telematics plug-in device, which will be housed in a custom-built mounting box, to protect it from extreme temperatures and conditions.  GO9, used in millions of vehicles, includes such real-time telematics functions as monitoring and diagnostics, operator management, fuel management, staff health and safety management, and dynamic vehicle scheduling.
Because the area BAS is operating is so remote, the MyGeotab fleet management software will be integrated with the BAS's mapping system, so every vehicle journey can be tracked to pinpoint the estimated time of departure and arrival, real-time latitude and longitude coordinates, and stops made along the way, the company said.
A Geotab GO device has also been installed in the new polar research ship, the RRS Sir David Attenborough.  The software tracks and manages the British ship's progress in its research expeditions.
Contact: Taylor Barker, Geotab, pr@geotab.com, www.geotab.com