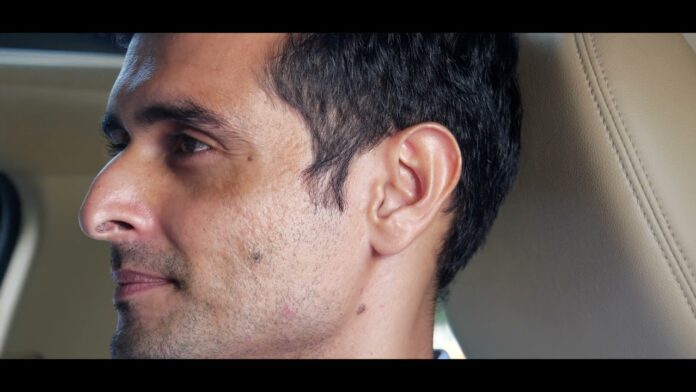 By Trevor Curwin, Sheeva.ai energy and smart cities
Another year is almost in the books, and in the world of location-based services, it's been another year of disruption caused by continuing Covid impacts, booming economic drivers, and years of digital transformation being dragged forward.  In short, it was a wild year of new tech adoptions and new drivers of growth, some previously predicted and some not so much.
We polled our location ecosystem and our strategic partners – all of them looking at the coming growth in cloud-based real-time vehicle location in the payments, parking, tolling, fueling, EV charging, curbside retail, and more.
We gathered up their predictions and discussed them on a recent webinar. So without further ado, here's where we see things going for in-vehicle transactions and payments in the coming year.
#1: In-vehicle transactions are set to grow quickly 
While this might seem a bit self-serving, let's set the table here about how big this iceberg might be.
In 2019, contactless payments accounted for 55% of all point-of-sale purchases whether it was with RFID or NFC. That was surprising enough; pre-Covid, the US was a laggard in contactless payment technology adoption despite being the largest consumer economy.
But Americans have gotten used to the technology in these days of social separation. We agree with market predictions that the in-vehicle transactions market will hit $500 billion in over 600 million connected vehicles by 2030, as American growth continues quickly.
Most companies – from energy to retail – that are switching to in-app payments are seeing complex problems here. Increasingly, they see universal contactless payments via location as their answer.
#2:  Quick service restaurants (QSRs) will go more drive-up than drive-thru
This is a behavior we see as permanently altered from post-Covid.
Pre-Covid, 70% of quick-service restaurants (QSR) orders were drive-thru. It's now 90% as we all turned to takeout. But this has moved a service bottleneck wrapping around the restaurant, where it's one cash register compared to four to six inside.
This will prompt ongoing quicker QSR adoption of mobile ordering, with expectations that it becomes the main method of ordering within the next three years.
Preference for mobile ordering to pick-up jumped over 24% from 2020 to 2021, to compensate for the struggles in clogged drive-thru lanes.
So watch for QSRs redesigning for better mobile ordering infrastructure, or to create entire mobile order pick up to go spaces, which moves the battle for the customer decisions onto the roads, looking to pick off hungry car occupants blocks away.
#3: Big growth in "CRM 3.0" with location-based real-time customer data 
This is the dawn of the use of more precise location to unlock a new set of real-time data for customers of CRM firms like Salesforce and Zoho.
Call this location CRM "CRM 3.0" if you like — after the first generation of CRM (a complete database of customer profiles) and the second generation (adding layers of operational data and analysis to those profiles).  We see location CRM opening new predictive relationships with end-customers. It's not enough to serve ads for freebies while your phone is pinged nearby; what could be predicted when your vehicle's data is crossed with that personal location data?
#4: Location tech will drive new growth in curbside retail, though not for the reason many think
Continued focus on growth in curbside retail will boom for customer safety reasons, though maybe not because of Covid.
Investment bank Cowen predicted curbside pickup would grow from 15% of consumers to 25% in 2020. There was debate about whether numbers fell short of that or not and whether it would be a permanent change in customer behavior.
But then came months of stories on "Flash mobs" stripping retail locations bare as shoppers scrambled and staff were helpless. It was bad enough for electronics retailer Best Buy to report it impacted quarterly earnings and affected staff morale on their latest quarterly call.
One way to guard inventory is to have staff pick an order and hand it over following confirmation of customer identity. The service looks and feels premium and hands-on, and could work well with pared-down retail footprints of display items. In-vehicle location could ensure items are brought out only when customers draw near.
#5: More EV charging is needed, and these assets are crying out for better management
With various government incentives coming down the pike, EV charging infrastructure will get a big boost — which is great news, as it is currently lagging in buildout and beginning to weigh the minds of clients considering an EV purchase decision.
But all investment momentum is in building these assets, not in managing or even maintaining them. There are fragmented business models for payment, the incentives for asset owners vary, and it can be hard to locate chargers.
If you book a time to charge, another car may be parked there, blocking your charge. So it's not just key for EV drivers to see all charging options, but for EV chargers to see the EV forest for the trees on the roads in real-time
So expect the EV charging universe to grow dramatically, but simultaneously consolidate, and expect this consolidation to come under a "non-energy" name. In short, it won't be Chevron station with a few charging units or even a power utility who'd like to be in this business to sell electricity, but rather a retailer, a commercial real estate owner/REIT, or other asset/infrastructure manager.
#6: Better city real-time parking asset management grows quickly with returning traffic
As things begin to open up post-Covid, parking utilization is up; good news for cities where parking revenues are needed.
The impact of real-time analytics already has cities rethinking parking assets. Some cities have 10-20x the number of spaces than cars moving through downtown cores, and expensive assets like parking garages, built at taxpayer expense, still sit empty.
While the technologies deployed for real-time parking asset analysis is expected to grow 2-4x its current market, it's no longer enough to see how many spaces are available once drivers enter a garage. Watch for the integration of vehicle location to direct parking-seeking traffic to the best locations.
#7: Expect dramatic movement in the looming battle over vehicle location data privacy
With the current environment of regulating privacy, who owns the real-time location data of connected cars and people inside them? This is a question we could see regulators take steps to hash out this year.
Location-driven data, more so than other real-time car data like sensors, will be the key battleground, as we see knowledge of the driver's and the car's location will inevitably be deemed Personally Identifiable Information (PII).
Rules about PII usage on mobile have evolved over time, preventing app developers and advertisers from tracking the phone's unique IMEI.
For automotive use cases, there will be renewed scrutiny – the winning solution will necessarily involve not just existing compliance structures (like PCI and GDPR) but also a way to guard access along the chain of data.
#8: Road-use charges get remade with location data
Our current gas tax model for funding road maintenance has been under threat for a decade because of hybrid vehicle adoption meaning fewer gallons of gas are consumed. It'll only intensify as EVs come to dominate the road fleet.
Road Usage Charging (RUC) will become unavoidable, especially if you can leverage the location of both ICE vehicles and EVs to determine usage.
The discussion is going on now, but implementation could be challenging to ensure it does not turn into "tolling everywhere."
The burden is likely to stay on the vehicles currently on the road, with the most equitable approach being simply leveraging vehicle location (with appropriate privacy), ensuring they are taxed at the same rate regardless of drivetrain type.
This is where we see in-vehicle location technologies moving next year. There are still plenty of wildcards out there – the impacts of government infrastructure spending, inflation issues curbing customer decisions, continuing big tech moves in the automotive space – so we'll check in next December and see how it turned.
About Sheeva.AI:
Sheeva.AI solves the challenge of using real-time vehicle location in the cloud to automate payments, enhance last-mile navigation, and streamline services like parking, tolling, fueling, EV charging, curbside retail, and more. Sheeva.AI's patented software solution identifies real-time, sub-2 meter vehicle location (e.g. parking space, gas pump, toll lane accuracy) and brings it to the cloud to create a scalable, low-cost API platform for vehicle services.